star of stage, radio and screen, Edgar Bergen entertained audiences for over fifty years — with a little help from his cheeky wooden friend Charlie McCarthy. In How to Become a Ventriloquist, Bergen shares the secrets that made him such a success, and modern variety acts seeking to add another turn to their repertoires will surely find inspiration among these one hundred and thirty pages. Both "near" ventriloquism, using puppets, hand shadows and other on-stage characters, and its "distant" counterpart, in which a solo performer is apparently confronted by off-stage voices, are explained in full, with Bergen providing exercises and articulatory insights that ensure readers can master the art of throwing their voices. The author also describes how to make a doll-style puppet, before exploring simpler alternatives à la Jay Marshall's beloved "Lefty," shadowgraphs and card puppets, and providing sample dialogues that will be of interest to historians and performers alike. Bergen finishes with tips on distant ventriloquism and explains how to combine this technique with an on-stage puppet, again providing sample dialogue, much of which could still be used to generate surefire laughs among audiences of all ages.
---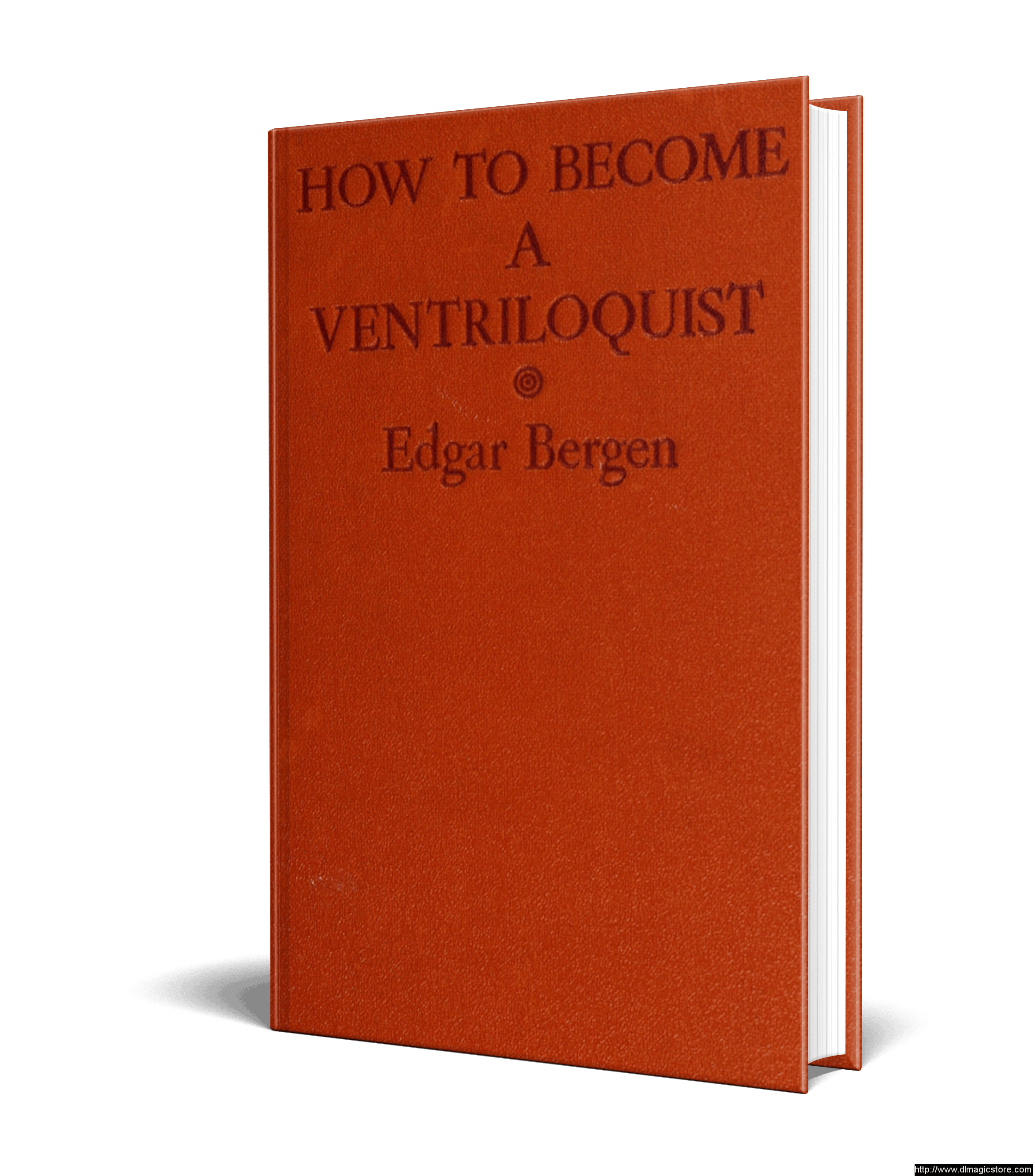 The following is the process you should take to complete your order through bank to bank transfer:
1. Please go to your bank (through online banking, ATM or going into a branch) and complete the transfer of money. Make sure that the amount you transfer is the exact total of your order. Payment details below:
- If your bank is located in Austria, Germany, Spain, France, United Kingdom, Italy, Netherlands, Belgium, Finland, Greece or Luxemburg you will pay to our WorldPay bank. You will see the bank details once you have placed the order.
PLEASE NOTE: If you are paying to our WorldPay bank you MUST include the Unique Payment Reference Number (you will receive this directly after paying the order) in the description section when completing payment to help us identify your order. Failure to do this will result in an unsuccessful transaction.
- If your bank is located in a country not listed above you will pay to our HSBC account. The details are below:
Bank Account:
Bank Code:
Beneficiary:
Bank Name:
Bank Address:
SWIFT Code:
PLEASE NOTE: If you are paying in this way you MUST write your Yourname order number in the description section when paying so we can easily recognize your payment. Failure to do this will result in a delayed or failed transaction.
2. When this is done, log in to your Yourname 'My Account' and complete the following:
Click 'Order list'
Click 'Pay'
Click 'Complete Payment' and fill in the related information for verification (This is an important step. If the information you have filled in does not match your bank details the payment can not be completed.)
Click 'Submit' to finish the procedure.
3. You will receive a payment confirmation email from us after your order's payment has gone through successfully. If you do not receive this email, please contact us here: http://www.dlmagicstore.com/help/
Please note that dlmagicstore will begin to handle your items after payment has been cleared.
All magic ebooks and videos are send via email .If the file already been upload ,we can send immediately . If not , we need 2 or 3 days to upload the file .