You Read About It… You Heard About It… Now you can experience it!
The first collection of it's kind!
The effects in this menu will satisfy even the most jaded connoisseur of advanced mentalism.
Learn the secrets of the hidden and forbidden mystique.
A collection of special treats destined to send shock waves throughout the mentalism world.
Techniques of mind reading so intense it defies description.
Contents:
Burn Witch Burn
A spicy dish of witchcraft, burning flesh and hundred dollar bills Just kidding about the flesh
NUDIE CALL
Something on the sweeter side A phone trick without the phone
The tempest
Q&A billet reading served under cover of coffee cups
Thaumaturgy
NEW! A never before tasted routine based on Erik jan
Hanussen Glass demons
NEW! Only seen by a handful of people previous to this If you ever wanted to be the Angel v Demons guy here's your chance
Horizontal CT
An uncomplicated dish that increases the effectiveness of the Center Tear
Free Dessert e'voque
Long Out-of-Print Here is the complete book!
---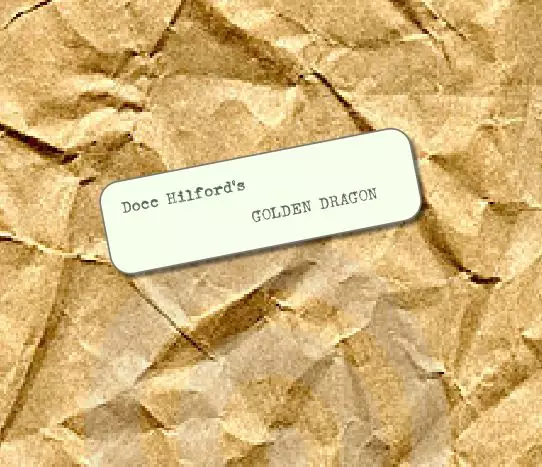 The following is the process you should take to complete your order through bank to bank transfer:
1. Please go to your bank (through online banking, ATM or going into a branch) and complete the transfer of money. Make sure that the amount you transfer is the exact total of your order. Payment details below:
- If your bank is located in Austria, Germany, Spain, France, United Kingdom, Italy, Netherlands, Belgium, Finland, Greece or Luxemburg you will pay to our WorldPay bank. You will see the bank details once you have placed the order.
PLEASE NOTE: If you are paying to our WorldPay bank you MUST include the Unique Payment Reference Number (you will receive this directly after paying the order) in the description section when completing payment to help us identify your order. Failure to do this will result in an unsuccessful transaction.
- If your bank is located in a country not listed above you will pay to our HSBC account. The details are below:
Bank Account:
Bank Code:
Beneficiary:
Bank Name:
Bank Address:
SWIFT Code:
PLEASE NOTE: If you are paying in this way you MUST write your Yourname order number in the description section when paying so we can easily recognize your payment. Failure to do this will result in a delayed or failed transaction.
2. When this is done, log in to your Yourname 'My Account' and complete the following:
Click 'Order list'
Click 'Pay'
Click 'Complete Payment' and fill in the related information for verification (This is an important step. If the information you have filled in does not match your bank details the payment can not be completed.)
Click 'Submit' to finish the procedure.
3. You will receive a payment confirmation email from us after your order's payment has gone through successfully. If you do not receive this email, please contact us here: http://www.dlmagicstore.com/help/
Please note that dlmagicstore will begin to handle your items after payment has been cleared.
All magic ebooks and videos are send via email .If the file already been upload ,we can send immediately . If not , we need 2 or 3 days to upload the file .