Devin Knight – Ive Got Your Number
"This is another powerful idea from Devin. Now, it is unusual and not something you would be doing in a show. But, if you want to make an impact with a client, or future client, then this is something you can learn and put in your personal arsenal. I'm sure many workers will want to add it into their memory banks of things they can use to look like memory experts." - Greg Arce

"As a veteran performer of over 17 years as the house mentalist at Magic Island in Houston, TX, I had been using the old Paul Linder version sparingly because of the possibility of repeating the same number for two people. Devin's version not only solved that problem, but I like only using 4 digits (or up to 6). It allows you to be a lot more relaxed about creating the number and focusing on the entertainment side of what you are doing. Thanks for releasing this to the community, Devin. It is a worker's gem!" - GW "Jay" Schwausch
Meeting anyone, anytime, anyplace you give him a 4-digit number to remember and tell him that any amount of time in the future, regardless of how long, you will be able to tell him that number. A unique bit of business that will make a reputation for you. Every number you give out is different. You write the number on the back of one of your business cards for him to remember it. You do not secretly write the number elsewhere. As soon as you write the number, you can forget about it and go about your business. Yet, when your friends meet you, they will say, "What's my number?" and you will give it to them instantly!
There is more to this, you can give a number to everyone you know and tell that person his number 20 years from now with NO CHANCE of failure! Devin Knight has personally given out thousands of numbers and can instantly tell each person their number.
This has nothing to do with the person's appearance, hair, eye color, age. It makes no difference; you can give each person a unique number and always know it anytime in the future. NOW HEAR THIS. Even if you are in a group and several people have the same name, no problem. Each person gets a different number.
Imagine being booked for a holiday show and before the show starts, go around and give each person a number. Tell those people if you are booked next year to come up and ask you their number and you will be able to tell everyone their number without fail. What a great reason to rebook you for next year.
Imagine doing a trade show and giving out hundreds of numbers, tell all those people to come back to the booth next year and you will tell them the number and you can.
Each number is written on the back of one of your business cards, which ensures that all these people keep your card. You will not believe how simple this is to do.
This is a new original method that Devin Knight created. Comes complete with full secret revealing every nuance, Plus explains how to use a deck of cards as a learning tool that will allow you to master this effect in a short time. Once you learn the secret, you can do it anytime, anywhere and never forget how to do it. Your friends will keep you busy asking for their number. This new method appears in print for the first time here.
One of the most baffling effects ever created.
BONUS EFFECT: If you meet someone who says another magician gave him a number in the past, ask him to remove the business card and think of the number, but do NOT SHOW it to you. You concentrate and tell the person the number he is thinking of. No peeks and he does not write it again, he just thinks of it. One of the most unbelievable mind reading feats possible and you can do this without fail. You then give the person a NEW 4-digit number from you which you tell him you will be able to tell him the new number you gave him anytime in the future, even 20 years in the future.
Do not confuse this with the Paul Linder effect with the same name from the 30s. This is a NEW and different method.
Note: Some magicians think that the performer actually has a system that involved memorizing thousands of numbers. Such is not the case. This is a clever mental effect. You do not have a system to memorize thousands of numbers. What you get is an ingenious method Devin Knight created that allows you to create a 4-digit number for anyone you meet, write it down and give it to that person to keep. (There are over 9000 numbers you can create and give out.) Once you give the person a number, (everyone gets different numbers) you can forget about it, you have nothing else to write down or remember. Yet, anytime you meet this person in the future, even 20 years later you can instantly in just a few seconds, recreate the number using the same method and tell him. Once you know the method you will always remember how to do it. This secret is worth 3 times the price. Most people will not believe your claim of memorizing thousands of numbers. They will look at you and say you just read my mind, which is even better.
Not limited to being in person, once you know the secret, you can reveal the number in person, over the phone, via e-mail, Skype or text messages. A reputation that makes it appear you have the most amazing memory in the world, yet it is just a clever mental effect. Imagine a friend calling you on your cell phone and asking you what his number is. You can instantly tell him. You can't be caught by surprise as you have nothing to refer to. This is far easier to do than you would imagine. It is Devin Knight's greatest reputation maker and now you can do this. You can give friends a number over the phone and be able to reveal it in the future, even though you can't see the person.
BONUS PRACTICE SPREADSHEET: Included with the PDF is a bonus Excel spreadsheet that allows you to practice creating numbers for both men and women. The program instantly tells you if the number you created is a valid number. A great way to practice and check yourself. (You download this spreadsheet from your digital shelf.)
Reviews:
Every magician and mentalist would like to be remembered by their audience members and others that they meet. Devin Knight's I've Got Your Number makes this a certainty by giving out your business card with a 4-digit number that the performer writes on it that is personalized to the recipient. Whenever the recipients, even 20 years later, ask for their number, you tell them. This is an ingenious effect. - Ron Levy

Simply brilliant! Devin has outdone himself with this one, typical Devin Knight thinking. How does this guy keep coming up with all these ideas? By far, the best trick I have bought this year. - Michael Hart

"I cannot believe for how little Devin is selling this reputation-creating effect. If I had to pay more than what is being asked for the effect, I would have been extremely happy about this purchase. I can imagine clients and customers WANTING to keep your contact information and get in touch with you because of the long-term suspense this effect creates! In fact, this routine should be a part of your marketing plan! It's that good! Devin has released a real gem here that one should read over and over again to understand it in its entirety. Much more simple than the original. I'm taking this and running with it." - Robert Marsi
---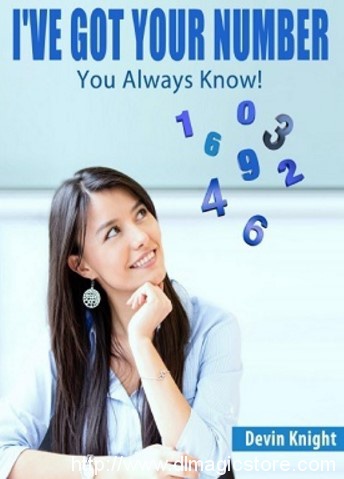 The following is the process you should take to complete your order through bank to bank transfer:
1. Please go to your bank (through online banking, ATM or going into a branch) and complete the transfer of money. Make sure that the amount you transfer is the exact total of your order. Payment details below:
- If your bank is located in Austria, Germany, Spain, France, United Kingdom, Italy, Netherlands, Belgium, Finland, Greece or Luxemburg you will pay to our WorldPay bank. You will see the bank details once you have placed the order.
PLEASE NOTE: If you are paying to our WorldPay bank you MUST include the Unique Payment Reference Number (you will receive this directly after paying the order) in the description section when completing payment to help us identify your order. Failure to do this will result in an unsuccessful transaction.
- If your bank is located in a country not listed above you will pay to our HSBC account. The details are below:
Bank Account:
Bank Code:
Beneficiary:
Bank Name:
Bank Address:
SWIFT Code:
PLEASE NOTE: If you are paying in this way you MUST write your Yourname order number in the description section when paying so we can easily recognize your payment. Failure to do this will result in a delayed or failed transaction.
2. When this is done, log in to your Yourname 'My Account' and complete the following:
Click 'Order list'
Click 'Pay'
Click 'Complete Payment' and fill in the related information for verification (This is an important step. If the information you have filled in does not match your bank details the payment can not be completed.)
Click 'Submit' to finish the procedure.
3. You will receive a payment confirmation email from us after your order's payment has gone through successfully. If you do not receive this email, please contact us here: http://www.dlmagicstore.com/help/
Please note that dlmagicstore will begin to handle your items after payment has been cleared.
All magic ebooks and videos are send via email .If the file already been upload ,we can send immediately . If not , we need 2 or 3 days to upload the file .