Hi James, I really like your idea with 4DT! The way you get ahead, the idea of getting a Bank Nite, effect out of this makes the whole thing very efficient. You've achieved minimum handling and maximum effect with your routine which is definitely my type of mentalism. Congratulations! Very well done! I will certainly try out your routine!!! Marc Paul UK Mentalist
Includes two Routines
You are always in the open, you never go to your pockets at all at any time. No opening envelopes at anytime. A very clean presentation.
One volunteer thinks of a name, writes it on a card, and seals it in an envelope. A second volunteer's dollar bill is sealed in an envelope. A third spectator is handed a card and asked to draw a picture. This picture is also sealed in an envelope. An audience member now collects the envelopes, joins you on stage, and keeps hold of the envelopes…NOTE: you never touch the envelopes at any time!
The audience member on stage; now destroys two of the envelopes, by either burning them, or shredding them. The last remaining envelope is opened and inside is the dollar bill. You now define the serial number of the bill. How cool it that! But wait…there's more!
You are now on stage with nothing…the envelopes have been destroyed and you now go into revealing the information from the other 2 spectators!
Yes…this is that good!
---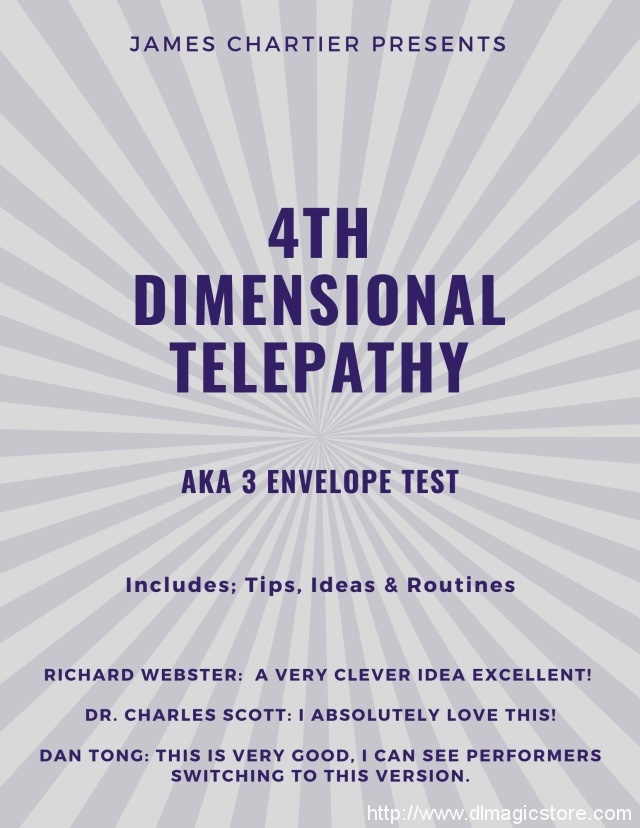 The following is the process you should take to complete your order through bank to bank transfer:
1. Please go to your bank (through online banking, ATM or going into a branch) and complete the transfer of money. Make sure that the amount you transfer is the exact total of your order. Payment details below:
- If your bank is located in Austria, Germany, Spain, France, United Kingdom, Italy, Netherlands, Belgium, Finland, Greece or Luxemburg you will pay to our WorldPay bank. You will see the bank details once you have placed the order.
PLEASE NOTE: If you are paying to our WorldPay bank you MUST include the Unique Payment Reference Number (you will receive this directly after paying the order) in the description section when completing payment to help us identify your order. Failure to do this will result in an unsuccessful transaction.
- If your bank is located in a country not listed above you will pay to our HSBC account. The details are below:
Bank Account:
Bank Code:
Beneficiary:
Bank Name:
Bank Address:
SWIFT Code:
PLEASE NOTE: If you are paying in this way you MUST write your Yourname order number in the description section when paying so we can easily recognize your payment. Failure to do this will result in a delayed or failed transaction.
2. When this is done, log in to your Yourname 'My Account' and complete the following:
Click 'Order list'
Click 'Pay'
Click 'Complete Payment' and fill in the related information for verification (This is an important step. If the information you have filled in does not match your bank details the payment can not be completed.)
Click 'Submit' to finish the procedure.
3. You will receive a payment confirmation email from us after your order's payment has gone through successfully. If you do not receive this email, please contact us here: http://www.dlmagicstore.com/help/
Please note that dlmagicstore will begin to handle your items after payment has been cleared.
All magic ebooks and videos are send via email .If the file already been upload ,we can send immediately . If not , we need 2 or 3 days to upload the file .