Details: If you liked the Linking Coathangers, wait till you see what else Mike has been hiding in his closet. Not a book of moves and ideas. Magicomedy represents 20 years of audience tested routines. 171 pages packed with close-up magic, cabaret routines, psychic effects, stage illusions, plus full details of Mike's award winning Thimble Act. Each effect is explained in complete detail along with performance hints, the psychology behind each move, visual gags and comedy lines with explana­tions of why they are used where they are used, plus numerous photographs of the routines in action. A magical scrapbook of sure-fire entertainment for the working pro.
Beautifully hardbound and gold stamped
Profusely illustrated by Eric Lewis
Photographs of live performances
Contents:
6 Introduction by David Copperfield
8 Foreword
10 Magician's Rules: List of 5 Requirements For A Successful Magician by Richard Neve, written in 1716
11 Close-Up Routines
13 Folding Money: Tube just large enough to contain 50 pennies opened & pennies dumped out. Tube capped & left in full view. Pennies placed in coin purse, they vanish. Tube opened & turned over, nothing falls out. Using tweezers, magician produces fifty cent piece from tube.
21 3:32:  Two coins covered by hands on tabletop change places, vanish, etc.
27 Cents of Touch:  Single marked penny mixed into bag containing $5 worth of pennies. Marked penny drawn from bag by magician.
33 One In A Million:  Magician writes names of 2 playing cards on back of selected card. Spectator pushes face-up selection into face-down deck. Deck spread to show selection between 2 playing cards named.
37 Half A Light:   Paper match torn from book is torn in half, restored.
45 The Benson Plunger:  Variation on The Benson Bowl using toilet plunger. Routine using 3 sponge balls, bowl (plunger head) & wand (plunger handle).
55 Psychic Routines
57 A Bloody Prediction:  Magician shows large card with outline of human body. Without showing, magician draws circle around portion of figure & puts card in envelope. Volunteer given free choice of where to "stab" another. Envelope opened, prediction correct.
63 Bent Spoons:  Impromptu after-dinner spoon bending effect.
69 Cabaret Routines
71 Thumb Tips for M.C.'s:  How to carry notes on stage with you without anyone noticing.
73 Comedy Load Bag:  Live chicken produced from spectator's coat. Load bag disguised as fake chicken for second production.
77 The Homing Card Comes Home:  4 jumbo cards shown front & back. One by one faces turn blank. Last card completely blank front & back.
85 Tearable Times:  Newspaper rolled into tube & lit candle produced. Paper torn into sections, one partially burned by candle. Paper restored except for burnt hole in middle. Restored newspaper can be examined.
95 Club Soda:  Card selected, returned to deck. Deck covered with handkerchief & giant prediction card produced. Prediction wrong. Bottle of club soda produced. Deck shown to have vanished & selected card found floating in bottle.
103 Signed Bill In Cigar: Bank Night routine with cigar offered as collateral. Signed bill found in cellophane-wrapped cigar.
115 The Thimble Act (1965-1971)
118 Thimble Holders:  How to make your own.
119 Temporary Parking Zone:  Best place to ditch/steal thimble in mid-routine?
121 The Appearing Jumping Rising Vanishing and Reappearing Thimble
127 The Perpetual-Pinocchio Thimble:  Thimble on finger stretches to impossible length.
130 The Thimble Bag:  Bottomless bag shown & jumbo thimble produced. Second jewel-studded thimble produced & crushed to dust. Dust sprinkled on bag. Hands emerge from bag with jeweled thimble on each finger.
140 The Giant Thimble Production:  Followup to previous. Silk streamer produced from bag. Small thimble produced from 2 handkerchiefs. Small thimble changes to red handkerchief which is added to others & streamer. Large thimble produced from bundle.
149 Stage Illusions
151 The Vacuum Cleaner Illusion:  Assistant tied up in bag. Bag sucked visibly through hose to vacuum cleaner, which doubles in height. Bag with assistant inside in vacuum cleaner.
161 The Substitution Barrel:  Great prop for Metamorphosis routine. Subtle touch: knothole in barrel. After lid locked down, person in barrel sticks finger out through knothole & keyring for locks hung over finger (hole too small for keys on ring to fit through.)
---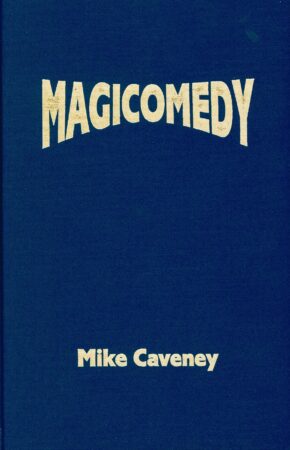 The following is the process you should take to complete your order through bank to bank transfer:
1. Please go to your bank (through online banking, ATM or going into a branch) and complete the transfer of money. Make sure that the amount you transfer is the exact total of your order. Payment details below:
- If your bank is located in Austria, Germany, Spain, France, United Kingdom, Italy, Netherlands, Belgium, Finland, Greece or Luxemburg you will pay to our WorldPay bank. You will see the bank details once you have placed the order.
PLEASE NOTE: If you are paying to our WorldPay bank you MUST include the Unique Payment Reference Number (you will receive this directly after paying the order) in the description section when completing payment to help us identify your order. Failure to do this will result in an unsuccessful transaction.
- If your bank is located in a country not listed above you will pay to our HSBC account. The details are below:
Bank Account:
Bank Code:
Beneficiary:
Bank Name:
Bank Address:
SWIFT Code:
PLEASE NOTE: If you are paying in this way you MUST write your Yourname order number in the description section when paying so we can easily recognize your payment. Failure to do this will result in a delayed or failed transaction.
2. When this is done, log in to your Yourname 'My Account' and complete the following:
Click 'Order list'
Click 'Pay'
Click 'Complete Payment' and fill in the related information for verification (This is an important step. If the information you have filled in does not match your bank details the payment can not be completed.)
Click 'Submit' to finish the procedure.
3. You will receive a payment confirmation email from us after your order's payment has gone through successfully. If you do not receive this email, please contact us here: http://www.dlmagicstore.com/help/
Please note that dlmagicstore will begin to handle your items after payment has been cleared.
All magic ebooks and videos are send via email .If the file already been upload ,we can send immediately . If not , we need 2 or 3 days to upload the file .