Harrison Trusler has a knack for creating practical, commercial, engaging card magic. In 'Mirror Mirror', his first eBook for Bigblindmedia he unleashes FOUR beautiful routines that will have you reaching for your deck with a massive smile on your face.
FEATURES:
Invisi-fetch-find-found
Can You Dig It Sucka
Trifecta
A Dangerous Hand For A Saint
plus The Dribble Undercut
Invisi-Fetch is a super visual card location, with a lot of latitude to have some fun with the performance. You make the top card of the deck invisible, then 'hand it' to your spectator. They then make a selection which is left lost in the centre of the pack. Now you invite your plucky volunteer to throw the invisible top card at the deck, which is then spread to reveal the previously invisible card face-up next to their selection!!!
Can You Dig It? Sucka! sees a selection made and left lost in the pack. You take the top card of the deck and offer to throw it right next to their card. But you FAIL! Whoops. Happily you can then reveal that the thrown in card is actually THEIR SELECTION!
Trifecta sees three spectators finding the mate's to their cards. Easy to do, lovely and involving for your participants and totally baffling.
A Dangerous Hand For A Saint has a spectator finding a perfect Blackjack hand and then you 'upping the ante' by finding a Royal Flush! BOOM!
Oh – and Harrison also teaches a bonus sleight - The Dribble Undercut. This (easy) utility move adds a lovely deceptive edge to your standard card control!
---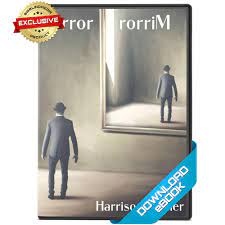 The following is the process you should take to complete your order through bank to bank transfer:
1. Please go to your bank (through online banking, ATM or going into a branch) and complete the transfer of money. Make sure that the amount you transfer is the exact total of your order. Payment details below:
- If your bank is located in Austria, Germany, Spain, France, United Kingdom, Italy, Netherlands, Belgium, Finland, Greece or Luxemburg you will pay to our WorldPay bank. You will see the bank details once you have placed the order.
PLEASE NOTE: If you are paying to our WorldPay bank you MUST include the Unique Payment Reference Number (you will receive this directly after paying the order) in the description section when completing payment to help us identify your order. Failure to do this will result in an unsuccessful transaction.
- If your bank is located in a country not listed above you will pay to our HSBC account. The details are below:
Bank Account:
Bank Code:
Beneficiary:
Bank Name:
Bank Address:
SWIFT Code:
PLEASE NOTE: If you are paying in this way you MUST write your Yourname order number in the description section when paying so we can easily recognize your payment. Failure to do this will result in a delayed or failed transaction.
2. When this is done, log in to your Yourname 'My Account' and complete the following:
Click 'Order list'
Click 'Pay'
Click 'Complete Payment' and fill in the related information for verification (This is an important step. If the information you have filled in does not match your bank details the payment can not be completed.)
Click 'Submit' to finish the procedure.
3. You will receive a payment confirmation email from us after your order's payment has gone through successfully. If you do not receive this email, please contact us here: http://www.dlmagicstore.com/help/
Please note that dlmagicstore will begin to handle your items after payment has been cleared.
All magic ebooks and videos are send via email .If the file already been upload ,we can send immediately . If not , we need 2 or 3 days to upload the file .