PDF FILE
Parlour Tricks by Morgan & West is a deep dive into the mechanics of putting together a parlor magic show. This acclaimed duo has performed all over the world and their personas are that of time-traveling Victorian magicians. They are among the most unique acts in the industry, and for the first time ever, they explain not only their full show, but also how they approach assembling a magic show.

In 356 full-color pages, you'll learn a dozen routines and host of new theories. They also provide their complete annotated scripts so that you can understand why they say what they say, and how the words mesh with the mechanics of a show. You'll learn about sequencing a show and how Morgan & West go about material selection.

You'll learn signature effects like "Ring on Ribbon," "Thought-of Cards Across," and a book test without a book, plus much more! While Morgan & West perform as a duo, ALL of this material is easily adapted for solo performers, and all of the advice and theory is applicable to solo magicians.

BONUS: To help ensure the best learning experience, we're also including the full show performance by Morgan & West so that you can enjoy and appreciate the contents of the book live and in action.

Hardbound. Full color. 356 pages. 206 photographs.
---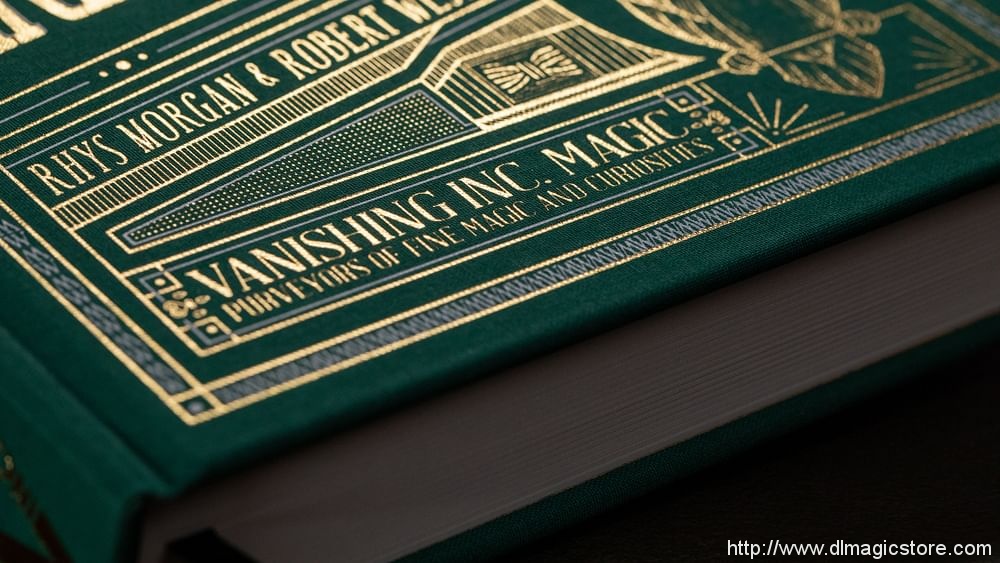 The following is the process you should take to complete your order through bank to bank transfer:
1. Please go to your bank (through online banking, ATM or going into a branch) and complete the transfer of money. Make sure that the amount you transfer is the exact total of your order. Payment details below:
- If your bank is located in Austria, Germany, Spain, France, United Kingdom, Italy, Netherlands, Belgium, Finland, Greece or Luxemburg you will pay to our WorldPay bank. You will see the bank details once you have placed the order.
PLEASE NOTE: If you are paying to our WorldPay bank you MUST include the Unique Payment Reference Number (you will receive this directly after paying the order) in the description section when completing payment to help us identify your order. Failure to do this will result in an unsuccessful transaction.
- If your bank is located in a country not listed above you will pay to our HSBC account. The details are below:
Bank Account:
Bank Code:
Beneficiary:
Bank Name:
Bank Address:
SWIFT Code:
PLEASE NOTE: If you are paying in this way you MUST write your Yourname order number in the description section when paying so we can easily recognize your payment. Failure to do this will result in a delayed or failed transaction.
2. When this is done, log in to your Yourname 'My Account' and complete the following:
Click 'Order list'
Click 'Pay'
Click 'Complete Payment' and fill in the related information for verification (This is an important step. If the information you have filled in does not match your bank details the payment can not be completed.)
Click 'Submit' to finish the procedure.
3. You will receive a payment confirmation email from us after your order's payment has gone through successfully. If you do not receive this email, please contact us here: http://www.dlmagicstore.com/help/
Please note that dlmagicstore will begin to handle your items after payment has been cleared.
All magic ebooks and videos are send via email .If the file already been upload ,we can send immediately . If not , we need 2 or 3 days to upload the file .