This masterwork encapsulates not only some of world champion Daryl's finest work, but also some of the most influential material of the 1980s. Here we see Daryl's now legendary Cutting Display for Triumph, his stunning, perfect "Mysterious Cross of India" Coins Across, and "The Boomerang Card of Mystery." There are also some forgotten gems, waiting to be resurrected from the early 80s and introduced to a new audience. "In the Pinch" allows you to snatch a selection from a cascading pack of cards. You will also find Daryl's touches on Twisting the Aces, an impossible card location, and more.
**Secrets of a "Puerto Rican Gambler" ** is Daryl's rarest and most acclaimed work, and we're thrilled to present this updated reprint to fans worldwide. In addition to a sparkling new edit and layout, there are more than double the original photographs. Also included is a bonus routine not found in the original book but created during the same time period: Daryl's astounding "Double Dazzling Triumph."
Contents
The Boomerang Card of Mystery - Catch a selection from a falling waterfall of cards.
The Chicago Conspiracy - Trap two selections by causing them to come together.
Quick Silver - Two selected cards are attracted to a half dollar, as if by magic.
Holding On - Alex Elmsley's "Between Your Palms" is a modern classic, and this is Daryl's terrific take.
The Puerto Rican Triumph - This is it! This is where Daryl's now-famous Cutting Display debuted.
The Mysterious Cross of India - A Coins Across of the Finest Order. No hand-to-hand transfers. A modern classic!
In the Pinch - You trap a selection as a spectator dribbles the cards to the table!
Just Tweezing - A variation of the above.
Conditional Assembly - A beautiful, thoughtful take on the classic four-Ace Assembly.
Twisted Aces Redivivus - If you love Vernon's Twisting the Aces, you'll love these fine finesses.
Double Dazzling Triumph - A show-stopping closer in the key of Triumph.
---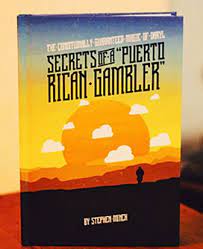 The following is the process you should take to complete your order through bank to bank transfer:
1. Please go to your bank (through online banking, ATM or going into a branch) and complete the transfer of money. Make sure that the amount you transfer is the exact total of your order. Payment details below:
- If your bank is located in Austria, Germany, Spain, France, United Kingdom, Italy, Netherlands, Belgium, Finland, Greece or Luxemburg you will pay to our WorldPay bank. You will see the bank details once you have placed the order.
PLEASE NOTE: If you are paying to our WorldPay bank you MUST include the Unique Payment Reference Number (you will receive this directly after paying the order) in the description section when completing payment to help us identify your order. Failure to do this will result in an unsuccessful transaction.
- If your bank is located in a country not listed above you will pay to our HSBC account. The details are below:
Bank Account:
Bank Code:
Beneficiary:
Bank Name:
Bank Address:
SWIFT Code:
PLEASE NOTE: If you are paying in this way you MUST write your Yourname order number in the description section when paying so we can easily recognize your payment. Failure to do this will result in a delayed or failed transaction.
2. When this is done, log in to your Yourname 'My Account' and complete the following:
Click 'Order list'
Click 'Pay'
Click 'Complete Payment' and fill in the related information for verification (This is an important step. If the information you have filled in does not match your bank details the payment can not be completed.)
Click 'Submit' to finish the procedure.
3. You will receive a payment confirmation email from us after your order's payment has gone through successfully. If you do not receive this email, please contact us here: http://www.dlmagicstore.com/help/
Please note that dlmagicstore will begin to handle your items after payment has been cleared.
All magic ebooks and videos are send via email .If the file already been upload ,we can send immediately . If not , we need 2 or 3 days to upload the file .