England's Ben Hart has burst onto the scene with an impressive finals-showing on Britain's Got Talent, sold-out theater tours across the UK, and a sold-out run at the Edinburgh Fringe Festival. Now he has released his debut collection of original magic, The Darkest Corners. The book is filled with creativity and wisdom, earned from hundreds of performances.

You'll learn Hart's signature piece, in which a signed silk appears in a peach. You'll learn a trick with a real Venus Flytrap, and the best lottery prediction we've ever encountered. You'll learn several effects you can perform… over the radio. And you'll learn how to make an egg appear from a scrap of paper.

More than the tricks, there is real knowledge in this book tucked away in essays and personal statements. Ben gives advice on how to structure and develop a stage show, and how to use camera projection not only to present magic in a large theater, but to take advantage of the blind spots you choose not to film.

There is a real need in our industry for more and better books on parlor magic, and The Darkest Corners fills that void. The book is 300 pages of full-color illustrations, with an embossed rainbow foil reflective cover. The book is worthy of careful study and an important tool for anyone looking to build a parlor show.

The Darkest Corners is the rarest kind of magic book in that it focuses entirely on finished parlor effects. Ben Hart is a sensation in the UK: a finalist on Britain's Got Talent, a perennial sellout at the Edinburgh Fringe Festival, and a featured touring artist around UK theaters. The Darkest Cornersfeatures the very best routines from those shows.

Ben draws inspiration for his material from magic's past, and then he updates them with fully modern, artistic presentations. methods and material selection take inspiration from magic's past, yet his presentations are modern and enticing. Highlights include:

A Shot in the Dark: With nothing more than a box of matches, Ben captivates an entire theater with a ghost-story-esque presentation in which a spectator locates the only burned match in a box of unburned matches.

Melocoton: A signed silk changes into the pit of a peach. When a peach (that has been in full view throughout) is cut open, the silk is now inside the peach in place of the pit.

Incubation: This is Ben's signature effect that led him to widespread acclaim on Britain's Got Talent. Audience members write down objects on pieces of confetti and one is randomly picked; it has "egg" written on it. That confetti piece then visually materializes into a real egg.

Nuts: A spectator is selected by throwing a walnut into the audience. They are asked to remember a time when they acted "mad" and crack open the walnut. Inside is a tiny scroll, which summaries that memory.

Hart to Hofzinser: A chosen card appears rolled inside a spectator's wedding ring, which is held behind their back the entire time.

The Human Lottery Machine: The audience generates a random four-digit number. The magician regurgitates four solid balls one by one, each with a single digit printed on it, revealing the randomly generated number. It's the best of balls from mouth AND a memorable mentalism piece.
---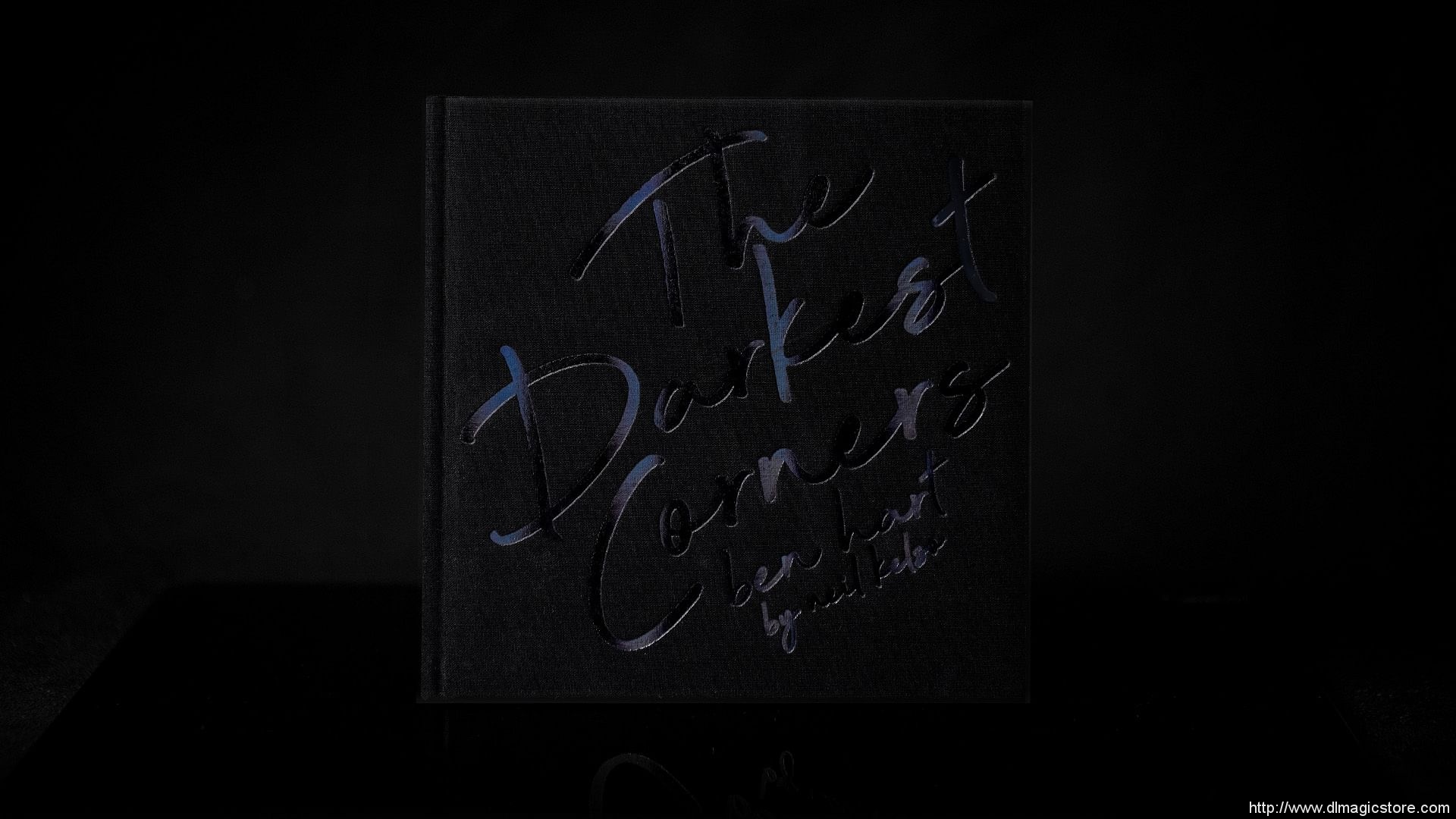 The following is the process you should take to complete your order through bank to bank transfer:
1. Please go to your bank (through online banking, ATM or going into a branch) and complete the transfer of money. Make sure that the amount you transfer is the exact total of your order. Payment details below:
- If your bank is located in Austria, Germany, Spain, France, United Kingdom, Italy, Netherlands, Belgium, Finland, Greece or Luxemburg you will pay to our WorldPay bank. You will see the bank details once you have placed the order.
PLEASE NOTE: If you are paying to our WorldPay bank you MUST include the Unique Payment Reference Number (you will receive this directly after paying the order) in the description section when completing payment to help us identify your order. Failure to do this will result in an unsuccessful transaction.
- If your bank is located in a country not listed above you will pay to our HSBC account. The details are below:
Bank Account:
Bank Code:
Beneficiary:
Bank Name:
Bank Address:
SWIFT Code:
PLEASE NOTE: If you are paying in this way you MUST write your Yourname order number in the description section when paying so we can easily recognize your payment. Failure to do this will result in a delayed or failed transaction.
2. When this is done, log in to your Yourname 'My Account' and complete the following:
Click 'Order list'
Click 'Pay'
Click 'Complete Payment' and fill in the related information for verification (This is an important step. If the information you have filled in does not match your bank details the payment can not be completed.)
Click 'Submit' to finish the procedure.
3. You will receive a payment confirmation email from us after your order's payment has gone through successfully. If you do not receive this email, please contact us here: http://www.dlmagicstore.com/help/
Please note that dlmagicstore will begin to handle your items after payment has been cleared.
All magic ebooks and videos are send via email .If the file already been upload ,we can send immediately . If not , we need 2 or 3 days to upload the file .