The Legend of Poker Alice By Michel Potts
More than someone who does mere card tricks, Michel Potts is a storyteller who uses a deck of cards to engage his audiences as he takes them on a magical journey; at the end of which, they are both entertained and thoroughly deceived. That's why, watching Michel perform is an experience his audiences don't soon forget and one they want to relive with their friends and associates as soon as they can return to Hemingway's in Bangkok, Thailand – the popular dining and drinking establishment where Michel is the Resident Magician. In this, his third book of card magic, Michel shares six more brilliant items from his professional repertoire; including a new, easy-to-do utility move (two versions). 38 pages.
Contents include:
THE LEGEND OF POKER ALICE
A dramatic Texas Hold 'Em showdown in 1884 between "Poker" Alice Tubbs, the most famous woman gambler of the Wild West, and George Devol, the most notorious cheat of his time. Self-working. No sleights. No elaborate deck set-up.
THE QV CUT
Very possibly an original table cut that looks completely fair, with the spectator making some of the cuts. Two versions are offered—one for retaining the order of a stacked deck, another to return the deck to its original order. No sleights or deceptive moves.
RELLET
A mystifying and highly visual revelation of a predicted card using the QV Cut in which the audience dictates your every move. Self-working. No elaborate deck set-up.
TRIFECTA (+1)
You make a prediction and set it aside. While you are looking away, a man deals down any number of cards and sets one aside. A woman deals down a number of cards and sets one aside. Not only can you tell them what cards they chose but how many cards they dealt. Self-working. No sleights. No elaborate deck set-up.
INEXPLICABLE
A couple each randomly select two completely different cards only to discover there is more to their cards than meets the eye.
UNION CARD
You display your own personal magician's union card laminated with your passport-size headshot. The union card can be examined and left in plain sight. When you're ready to make your revelation, the spectator's card magically appears in your photo. The effect is repeatable with as many different cards as you wish.
REVIEW
"In my mind, any new trick — let alone a book from Michel — is a reason to celebrate. His thinking is that original and everything has been thoroughly tested. He creates effects in genres that other performers are not attempting or rethinks published effects from the ground up. We share a common ground in that simplicity of method has always been his goal. So often, this rationale has been postscripted with '…this allows the magician to concentrate on the performance not the moves.' That phrase is overworked, but is absolutely true here and in all of Michel's material."
"In 'Poker Alice', Michel (aka Khun Michel) has outdone himself."
"I love the title effect: 'Poker Alice'. It is a Texas Hold 'Em effect that requires absolutely no sleights; just a warm and devious smile! The 'QV Cut', designed specifically for stack work, allows spectators to participate in the cutting process, and yet the deck can be returned to its original order. This is a must learn utility for anyone who does work with any form of pre-arranged setup or stack. Great for cyclical stacks like Si Stebbins and Eight Kings. And is awesome if you use ESP cards. I really liked 'Rellet' — a mind-blowing prediction effect in which the spectators all make unforced decisions that determine the finale."
"Finally, my favorite of the batch, 'Trifecta (+1)' is a hands-off effect in which the performer makes four startling revelations. The beauty of these effects is that they are all true Auto-Magic in approach. They all use a simple, basic principle already known to knowledgeable performers and can be performed with what looks like a randomly shuffled deck in any setting. I can predict right now that at least one of these effects are going to wind up in your permanent repertoire. I can further predict you will love performing every single one!"
---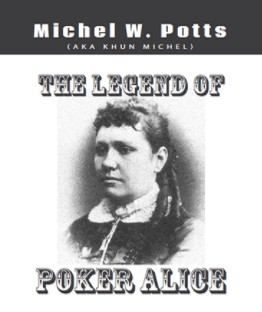 The following is the process you should take to complete your order through bank to bank transfer:
1. Please go to your bank (through online banking, ATM or going into a branch) and complete the transfer of money. Make sure that the amount you transfer is the exact total of your order. Payment details below:
- If your bank is located in Austria, Germany, Spain, France, United Kingdom, Italy, Netherlands, Belgium, Finland, Greece or Luxemburg you will pay to our WorldPay bank. You will see the bank details once you have placed the order.
PLEASE NOTE: If you are paying to our WorldPay bank you MUST include the Unique Payment Reference Number (you will receive this directly after paying the order) in the description section when completing payment to help us identify your order. Failure to do this will result in an unsuccessful transaction.
- If your bank is located in a country not listed above you will pay to our HSBC account. The details are below:
Bank Account:
Bank Code:
Beneficiary:
Bank Name:
Bank Address:
SWIFT Code:
PLEASE NOTE: If you are paying in this way you MUST write your Yourname order number in the description section when paying so we can easily recognize your payment. Failure to do this will result in a delayed or failed transaction.
2. When this is done, log in to your Yourname 'My Account' and complete the following:
Click 'Order list'
Click 'Pay'
Click 'Complete Payment' and fill in the related information for verification (This is an important step. If the information you have filled in does not match your bank details the payment can not be completed.)
Click 'Submit' to finish the procedure.
3. You will receive a payment confirmation email from us after your order's payment has gone through successfully. If you do not receive this email, please contact us here: http://www.dlmagicstore.com/help/
Please note that dlmagicstore will begin to handle your items after payment has been cleared.
All magic ebooks and videos are send via email .If the file already been upload ,we can send immediately . If not , we need 2 or 3 days to upload the file .