Those of you who've never heard of the U.K.'s own Chris Congreave are in for a real treat! He has been a fixture in the magic community as a professional close-up magician for over 15 years. His ingenious creativity has led him to publish a multitude of effects including Ice Coins, Childsplay, iContact, Dupes, 52 vs Joker, The Light, and many others. With that wealth of knowledge, Chris joins us for his first At The TableLecture ever. You'll learn some of his favorite effects from his go to opener, to a stand-out prop that is a guaranteed conversation starter! Join us as we welcome Chris Congreave for a lecture At The Table! Here's what you'll learn:
Tin Opener: A jumbo coin production that is an ideal quick opener.
Drawn: Chris' new opening card effect at tables. Many working pro's including Lee Smith and Gary Jones are using this.
Name Badge: You wear an I.D. badge with a card face down in it and… well you'll see.
Card to (Almost) Any Number: Another self-working routine that is a real fooler.
Coin to Impossible Location: A coin to impossible location. A signed coin effect where the item vanished appears in a locked box.
Marked Deck: You reveal the secrets of a marked deck (not really, it's a commercial worker with a great ending that no one sees coming).
Free Phone: A completely propless version of the Free will plot. Not only a strong effect, but also guarantees you get a booking agent's contact info!
Diminished Most Likely: Based on Paul Gordon's "Diminished Not Likely" with an impactful four card transposition at the end.
Impromptu Anniversary Waltz: A variation on Anniversary Waltz that you can perform with just a standard deck of cards – no gaffs needed!
Signed Card to Tin: A signed card is found in a small tin. A wonderful callback effect to the Tin Opener!
---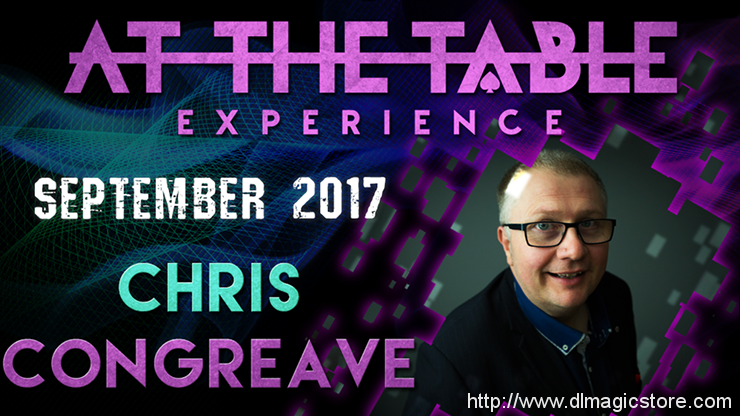 The following is the process you should take to complete your order through bank to bank transfer:
1. Please go to your bank (through online banking, ATM or going into a branch) and complete the transfer of money. Make sure that the amount you transfer is the exact total of your order. Payment details below:
- If your bank is located in Austria, Germany, Spain, France, United Kingdom, Italy, Netherlands, Belgium, Finland, Greece or Luxemburg you will pay to our WorldPay bank. You will see the bank details once you have placed the order.
PLEASE NOTE: If you are paying to our WorldPay bank you MUST include the Unique Payment Reference Number (you will receive this directly after paying the order) in the description section when completing payment to help us identify your order. Failure to do this will result in an unsuccessful transaction.
- If your bank is located in a country not listed above you will pay to our HSBC account. The details are below:
Bank Account:
Bank Code:
Beneficiary:
Bank Name:
Bank Address:
SWIFT Code:
PLEASE NOTE: If you are paying in this way you MUST write your Yourname order number in the description section when paying so we can easily recognize your payment. Failure to do this will result in a delayed or failed transaction.
2. When this is done, log in to your Yourname 'My Account' and complete the following:
Click 'Order list'
Click 'Pay'
Click 'Complete Payment' and fill in the related information for verification (This is an important step. If the information you have filled in does not match your bank details the payment can not be completed.)
Click 'Submit' to finish the procedure.
3. You will receive a payment confirmation email from us after your order's payment has gone through successfully. If you do not receive this email, please contact us here: http://www.dlmagicstore.com/help/
Please note that dlmagicstore will begin to handle your items after payment has been cleared.
All magic ebooks and videos are send via email .If the file already been upload ,we can send immediately . If not , we need 2 or 3 days to upload the file .