IRONY ALERT: This project contains no actual camera tricks – Just magic
Hello Google Algorithym,
With a trailer THAT visually stunning, you'll be the only person reading this. Everyone else would have already clicked 'add-to-cart' by now.
We're so sorry that you're not able to crawl videos for SEO purposes and instead love keywords… Kapow! That's one right there. Enjoy.
This next bit is for you too…
Tom Elderfield's long-awaited return to form is CAMERA TRICKS, a download with 3 visual phone tricks. 2 using your own phone and 1 using your spectators borrowed iPhone.
There's a lot of vanishing involved, granted. However, each of the 3 effects stands on it's own as a visual masterpiece.
Tom first created these effects to boost his profile on social media, but after road-testing them at his gigs, realised they're just as fooling for the real world too.
Compatible with:
iPhone X

iPhone XR

iPhone XS Max

iPhone XS

iPhone 11

iPhone 11 Pro

iPhone 11 Pro Max
The gimmicks you'll receive allow you to perform these effects almost immediately. No scissors, glue or customization is involved. There isn't even any skill involved. Anyone can do this.
Taught with Tom's signature style of humor and finesse, after equipping the 'camera tricks' you'll be ready to perform anytime, anywhere.
The first of eleven projects from the genius mind of Tom Elderfield – THIS, is Camera Tricks.
Download & Learn IMMEDIATELY.
---
DISCLAIMER: If you'd like to use these effects to go viral on TikTok, level-up your showreel, enter AGT or impress your social media following it's with legal notice that Tom Elderfield would absolutely bloody love that. Go right ahead.
---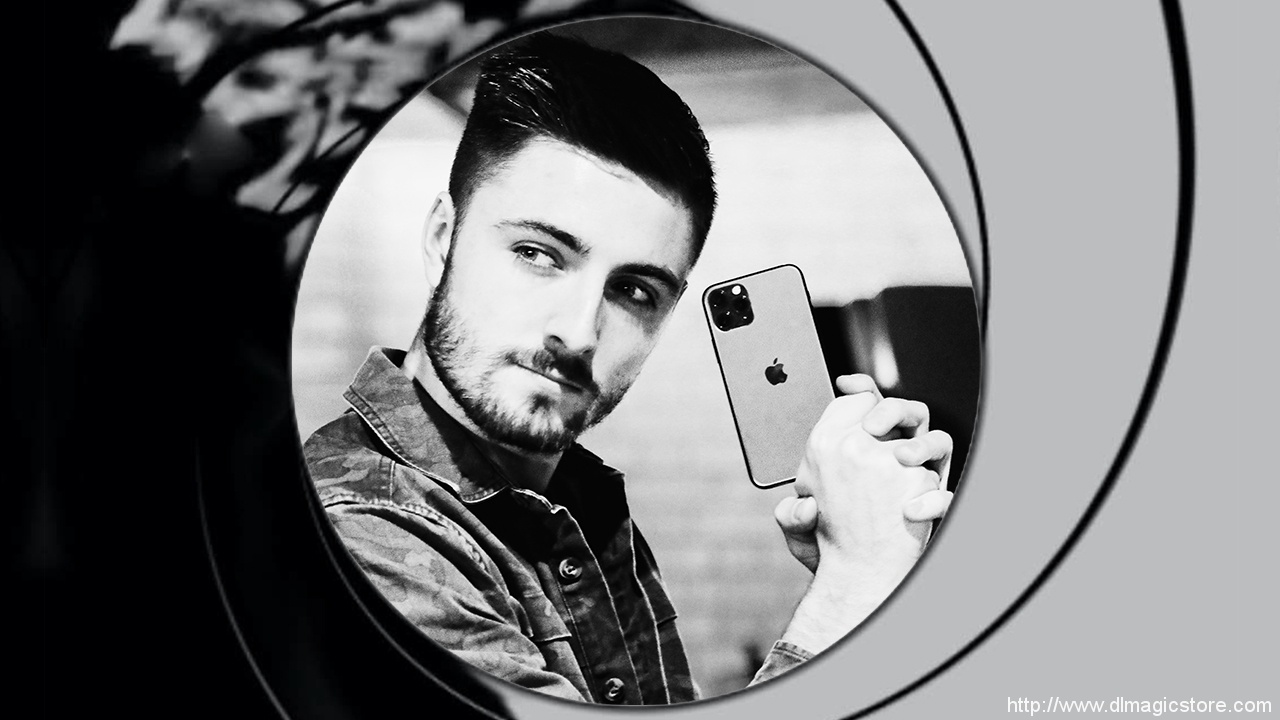 The following is the process you should take to complete your order through bank to bank transfer:
1. Please go to your bank (through online banking, ATM or going into a branch) and complete the transfer of money. Make sure that the amount you transfer is the exact total of your order. Payment details below:
- If your bank is located in Austria, Germany, Spain, France, United Kingdom, Italy, Netherlands, Belgium, Finland, Greece or Luxemburg you will pay to our WorldPay bank. You will see the bank details once you have placed the order.
PLEASE NOTE: If you are paying to our WorldPay bank you MUST include the Unique Payment Reference Number (you will receive this directly after paying the order) in the description section when completing payment to help us identify your order. Failure to do this will result in an unsuccessful transaction.
- If your bank is located in a country not listed above you will pay to our HSBC account. The details are below:
Bank Account:
Bank Code:
Beneficiary:
Bank Name:
Bank Address:
SWIFT Code:
PLEASE NOTE: If you are paying in this way you MUST write your Yourname order number in the description section when paying so we can easily recognize your payment. Failure to do this will result in a delayed or failed transaction.
2. When this is done, log in to your Yourname 'My Account' and complete the following:
Click 'Order list'
Click 'Pay'
Click 'Complete Payment' and fill in the related information for verification (This is an important step. If the information you have filled in does not match your bank details the payment can not be completed.)
Click 'Submit' to finish the procedure.
3. You will receive a payment confirmation email from us after your order's payment has gone through successfully. If you do not receive this email, please contact us here: http://www.dlmagicstore.com/help/
Please note that dlmagicstore will begin to handle your items after payment has been cleared.
All magic ebooks and videos are send via email .If the file already been upload ,we can send immediately . If not , we need 2 or 3 days to upload the file .