Ernesto Melero is an underground legend with astounding chops and a wildly creative approach to magic. Haven't heard of him? That's because he hasn't published any magic for more than a decade. But now we're proud to present this download bundle, which showcases some of his best routines and sleights. In particular, his "Impromptu Invisible Deck" is diabolically bold and easy to master, and "Card in Glass" is perhaps the purest card to impossible location we've seen.
Here is what's included in the download:
Impromptu Invisible Deck - This groundbreaking new handling of the Invisible Deck allows you to perform the age-old effect… without any gimmicks whatsoever. A spectator names a card, and that card is shown to be the only face-down card in a face-up deck. Everything is immediately examinable after the effect and it can be immediately repeated.
Card in Glass - From the beginning, a lone card stands upright in a wine glass. A card is chosen, signed and lost into the pack, yet when the magician reveals the card in the glass, it is the SIGNED SELECTION. This switch looks like it would only be possible with camera tricks, or a gaffed card, but this really is accomplished with just a normal deck and sleight of hand. With practice, you'll be able to master this practical parlor routine.
Two Card Transposition - Two cards repeatedly switch places between your pocket and the top of the deck. Sleight-of-hand aficionados rejoice: there are plenty of original moves and sequences you'll enjoy.
Riffle Control - In the action of a riffle shuffle, you are able to control one or multiple cards.
Deck Switch - The magic world needs more and better stand-up deck switches. Too many require gaffs or to be seated behind a table. This switch is bold, easy to execute, and ready to be implemented in your parlor performance.
Running time: 35 minutes 27 seconds
---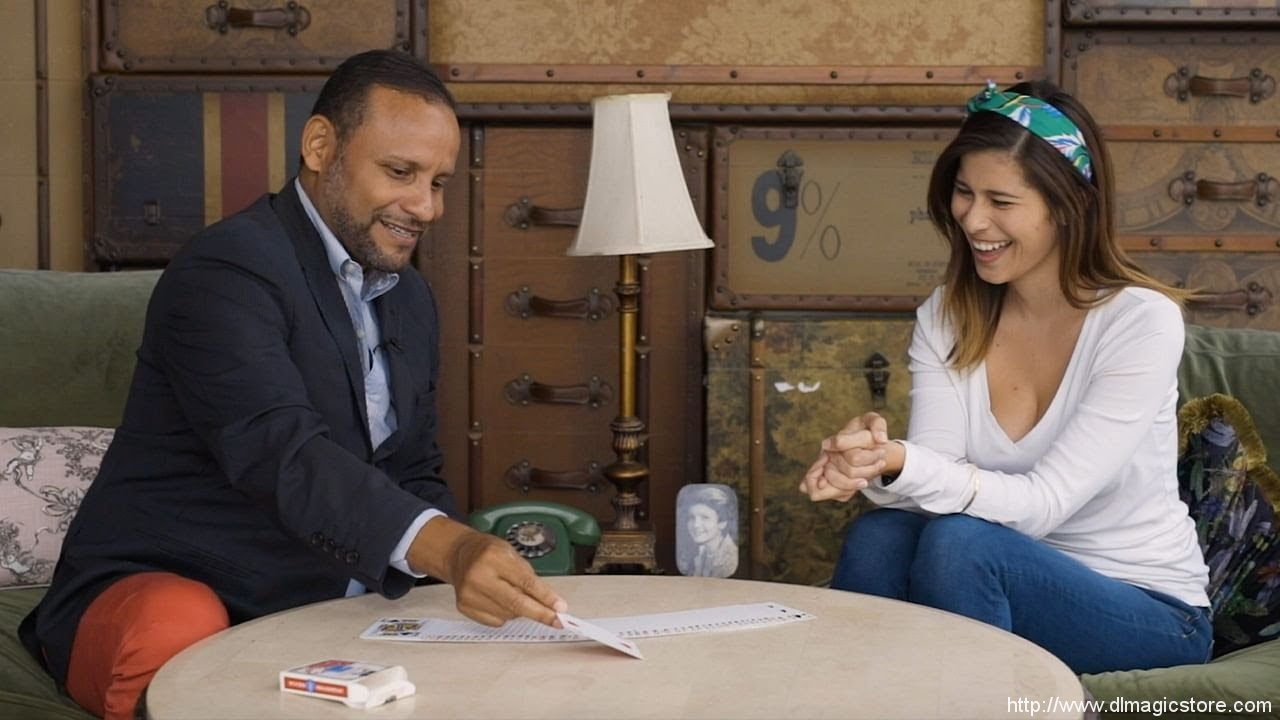 The following is the process you should take to complete your order through bank to bank transfer:
1. Please go to your bank (through online banking, ATM or going into a branch) and complete the transfer of money. Make sure that the amount you transfer is the exact total of your order. Payment details below:
- If your bank is located in Austria, Germany, Spain, France, United Kingdom, Italy, Netherlands, Belgium, Finland, Greece or Luxemburg you will pay to our WorldPay bank. You will see the bank details once you have placed the order.
PLEASE NOTE: If you are paying to our WorldPay bank you MUST include the Unique Payment Reference Number (you will receive this directly after paying the order) in the description section when completing payment to help us identify your order. Failure to do this will result in an unsuccessful transaction.
- If your bank is located in a country not listed above you will pay to our HSBC account. The details are below:
Bank Account:
Bank Code:
Beneficiary:
Bank Name:
Bank Address:
SWIFT Code:
PLEASE NOTE: If you are paying in this way you MUST write your Yourname order number in the description section when paying so we can easily recognize your payment. Failure to do this will result in a delayed or failed transaction.
2. When this is done, log in to your Yourname 'My Account' and complete the following:
Click 'Order list'
Click 'Pay'
Click 'Complete Payment' and fill in the related information for verification (This is an important step. If the information you have filled in does not match your bank details the payment can not be completed.)
Click 'Submit' to finish the procedure.
3. You will receive a payment confirmation email from us after your order's payment has gone through successfully. If you do not receive this email, please contact us here: http://www.dlmagicstore.com/help/
Please note that dlmagicstore will begin to handle your items after payment has been cleared.
All magic ebooks and videos are send via email .If the file already been upload ,we can send immediately . If not , we need 2 or 3 days to upload the file .