"Arturo de Ascanio said that the complete magician needs three things: a good brain, a good smile, and good hands. The better these are, the better the magician. And Luis Olmedo has all three in spades!" – Juan Luis Rubiales
"Luis Olmedo is the diabolical combination of exquisite technique and ingenious thinking. He's the evolution of magic. What he does is art!" – Luis Otero
"When talent, good sense and dedication are combined, the result is magic as beautiful as it is deceptive. Welcome to the world of Luis Olmedo." –Joaquín Matas
Luis Olmedo represents the new breed of Spanish greats, winning countless awards including Spain's "Magician of the Year" in 2016. After his debut project "Pygmalion", Olmedo is back to teach his groundbreaking work on black art.
We all know the miracles that black art can produce. However, many magicians shy away from using it in their live shows, afraid that it won't work without complicated and precise lighting conditions. Finally, after years of thinking, experimenting and performing with black art in front of real audiences, Olmedo teaches you how to get the most out of it in any conditions, whether stage, close-up, or on a screen.
In addition to detailed sections on the theory, construction and handling of black art, you will also learn five beautiful routines, from original effects such as "A Wish" to classics such as "Chicago Opener" and "Open Travellers", which Olmedo has made even more impossible thanks to his clever use of black art.
Whether you're new to black art, or have used it and are looking to learn more, Fade to Black is the most detailed, extensive and practical resource on the subject to date.
Contents
In addition to sections on theory, references, handlings and more, you will learn the following beautiful routines:
A Wish – A card is selected, before the deck is placed aside. A coin is visibly changed into the selected card, before turning back into a coin to finish.
Chicago Opener – This update to the classic version allows the selected card to be isolated from the deck from start to finish.
Open Travellers– Four Queens are turned invisible and "palmed" one by one from one packet to another. The ingenious use of black art allows for incredibly clean displays, including beautiful vanishes of both the first and last Queens.
Card in Glass– Two cards are selected and lost in the deck. The first selection appears magically appears in a previously empty glass, before transforming into the second spectator's selection. Both the card and glass can be handed out for examination.
The General Card – Another classic which Luis has elevated to new levels of impossibility. A Joker is placed on the table, before three cards are selected by three different spectators. The isolated Joker turns into each selection in turn, before transforming back into a Joker to finish.
Running time: 1hr 45 minutes
---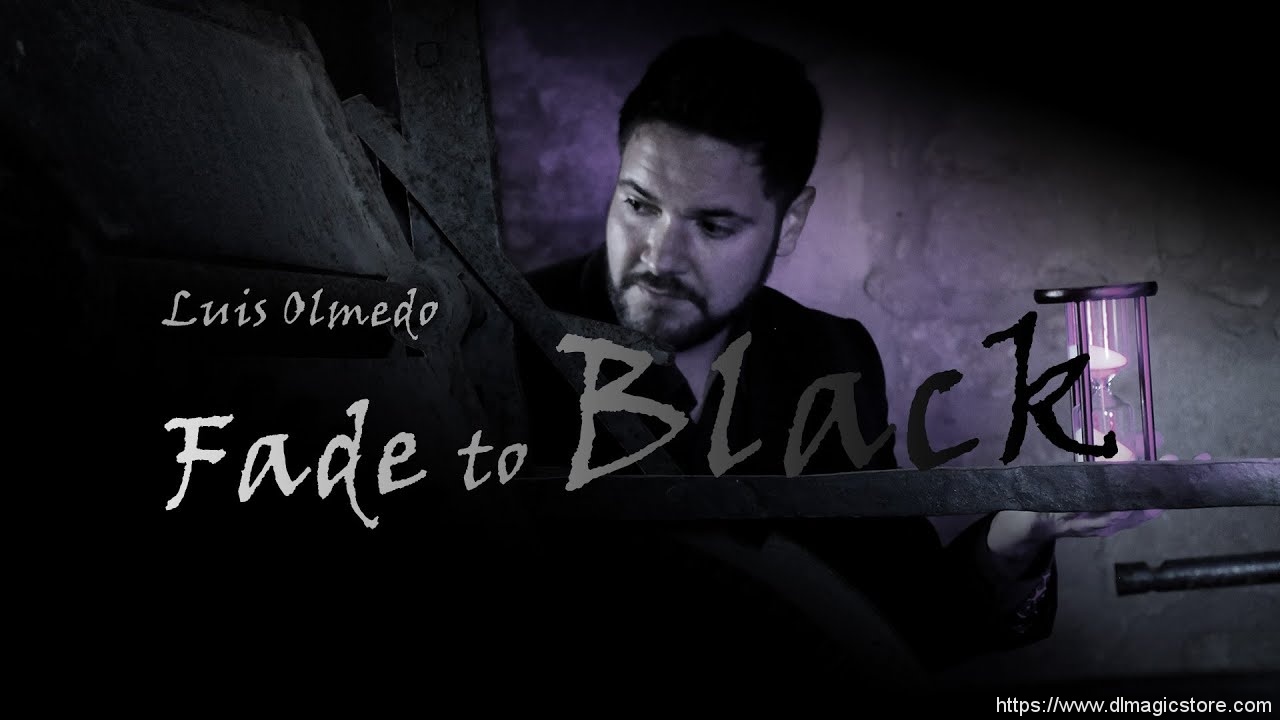 The following is the process you should take to complete your order through bank to bank transfer:
1. Please go to your bank (through online banking, ATM or going into a branch) and complete the transfer of money. Make sure that the amount you transfer is the exact total of your order. Payment details below:
- If your bank is located in Austria, Germany, Spain, France, United Kingdom, Italy, Netherlands, Belgium, Finland, Greece or Luxemburg you will pay to our WorldPay bank. You will see the bank details once you have placed the order.
PLEASE NOTE: If you are paying to our WorldPay bank you MUST include the Unique Payment Reference Number (you will receive this directly after paying the order) in the description section when completing payment to help us identify your order. Failure to do this will result in an unsuccessful transaction.
- If your bank is located in a country not listed above you will pay to our HSBC account. The details are below:
Bank Account:
Bank Code:
Beneficiary:
Bank Name:
Bank Address:
SWIFT Code:
PLEASE NOTE: If you are paying in this way you MUST write your Yourname order number in the description section when paying so we can easily recognize your payment. Failure to do this will result in a delayed or failed transaction.
2. When this is done, log in to your Yourname 'My Account' and complete the following:
Click 'Order list'
Click 'Pay'
Click 'Complete Payment' and fill in the related information for verification (This is an important step. If the information you have filled in does not match your bank details the payment can not be completed.)
Click 'Submit' to finish the procedure.
3. You will receive a payment confirmation email from us after your order's payment has gone through successfully. If you do not receive this email, please contact us here: http://www.dlmagicstore.com/help/
Please note that dlmagicstore will begin to handle your items after payment has been cleared.
All magic ebooks and videos are send via email .If the file already been upload ,we can send immediately . If not , we need 2 or 3 days to upload the file .