There are dozens of versions of Haunted Deck, but if the wizard had real magical powers, he would perform Leviosa!
First a card is chosen, signed and put back into the deck.
With no suspicious moves and with the magician stationary, the deck cuts in half, throwing out the signed card!
Then from the floor, the entire deck defies gravity itself, hovering in the air in the hand of the waiting magician, leaving the audience in a state of unmatched wonder.
The best part? Leviosa restores itself. The performer starts and ends 100% clean.
As soon as the deck flies into his hand, the magician can go ahead and perform the effect again (people will ask for it!), or simply place the deck inside the box and continue the show with absolute freedom.
Leviosa is 100% autonomous and the dream of a true professional comes true.
You'll look like a real Harr Pot Potter when you play Leviosa.
FAQ:
1. Will the invisible gimmick break?
Since programming is done internally, with pre-programmed engines, the risk of breaking the secret gimmick, assuming the effect is executed correctly, is close to 0. Relax and watch the magic happen by itself.
2. How easy is it to perform?
You just have to press a button and see the magic happen by itself!
3. If I accidentally break IT, is more provided?
Yes, we offer a coil with 45 meters of IT pre-stripped of Miranda
4. Is Leviosa ready to use or should I prepare something?
It comes ready to use, just extracted from the package, without the need for special configuration.

5. Most IT effects require a certain link or previous configuration. Is Leviosa different?
Yes, totally different. Miranda has created a new principle in IT effects where the gimmick is 100% autonomous in the deck of cards.
The "setup" is done right in front of the public eye. It is 100% automatic and 100% autonomous.
Leviosa is ready for out-of-the-box use with special gimmicks, accessories, USB charger and full video instructions.
Available color red and blue.
"When I saw the effect on video, I couldn't believe it. Whenul Julio and J Oao explained to me the operation I could not believe the method! LEVIOSA creates a new conception in the bewitched deck universe."- Luis Olmedo (FISMOR ORLD CHAMPION IN MICRO MAGIC 2022)
"Thank you for giving us a moment W Lucca has performed the Haunted deck thousands of times, but J!!"- ANCA AND LUCCA. SAMPLES OF MENTALISM FISM 2022
"It's not the best thing I've seen you do. It's the best thing I've seen EVERYONE do."- Craig Petty
"I saw so many amazing effects in Blackpool 2023, but my favorite was LEVIOSA. This effect took the haunted deck to a new level. Thank you so much for creating it."- Laura London
"When I saw the first part of LEVIOSA I thought it was a nice trick, but when J"- Markobi. FISM CARD MAGIC WORLD CHAMPION
---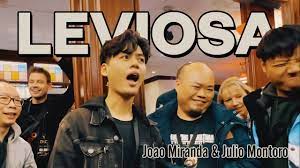 The following is the process you should take to complete your order through bank to bank transfer:
1. Please go to your bank (through online banking, ATM or going into a branch) and complete the transfer of money. Make sure that the amount you transfer is the exact total of your order. Payment details below:
- If your bank is located in Austria, Germany, Spain, France, United Kingdom, Italy, Netherlands, Belgium, Finland, Greece or Luxemburg you will pay to our WorldPay bank. You will see the bank details once you have placed the order.
PLEASE NOTE: If you are paying to our WorldPay bank you MUST include the Unique Payment Reference Number (you will receive this directly after paying the order) in the description section when completing payment to help us identify your order. Failure to do this will result in an unsuccessful transaction.
- If your bank is located in a country not listed above you will pay to our HSBC account. The details are below:
Bank Account:
Bank Code:
Beneficiary:
Bank Name:
Bank Address:
SWIFT Code:
PLEASE NOTE: If you are paying in this way you MUST write your Yourname order number in the description section when paying so we can easily recognize your payment. Failure to do this will result in a delayed or failed transaction.
2. When this is done, log in to your Yourname 'My Account' and complete the following:
Click 'Order list'
Click 'Pay'
Click 'Complete Payment' and fill in the related information for verification (This is an important step. If the information you have filled in does not match your bank details the payment can not be completed.)
Click 'Submit' to finish the procedure.
3. You will receive a payment confirmation email from us after your order's payment has gone through successfully. If you do not receive this email, please contact us here: http://www.dlmagicstore.com/help/
Please note that dlmagicstore will begin to handle your items after payment has been cleared.
All magic ebooks and videos are send via email .If the file already been upload ,we can send immediately . If not , we need 2 or 3 days to upload the file .