Light It Up Midnight Noir (Online Instructions) by SansMinds
instructions download only
Imagine having the power to summon a flame at your will with just your mind. Completely hands-free, you cause a flame to gradually, and beautifully form right in your spectator's hand, like REAL MAGIC. From our SansMinds Pro Series, we bring you just that. Say hello to Light It Up! A self-contained device that lights up either in your spectator's hand, or innocently resting on the table, all while your hands are free.

For Mentalists

Imagine using your supernatural ability to cause the lighter to light up on its own in a ghostly manner.

For Magicians

Imagine adding one more magical phase before producing, vanishing, or changing an object with flash paper. You no longer need someone to hold the lighter for you. As you concentrate, the lighter sitting on the table magically lights up. And you have BOTH HANDS freed up for the necessary work.

What is Light It Up?

A completely self-contained secret device precisely built and hidden inside the Zippo-style lighter. The microelectronic and ingenious programs will do all the work for you so you can focus on your presentation.

Quick Guide

The lighter unit is wrapped with high quality leather. A clever secret button is built beneath the leather for you to trigger the 5- or 10-second time-delay to produce the flame.

Safety Feature

If unexpected things happen, push the button one more time to cancel the ignition.

Q&A

1. Is it safe?

Answer: Yes, everything is built precisely with ICs to control heat, so it will not overburn on the trigger. Everything is protected in the metal casing to ensure it's 100% safe.

2. Do I have to keep buying expensive batteries?

Answer: Not at all. The device is USB rechargeable for repeat use.

3. Like all fire products out there, the heating part burns out and wears off fast. Do I need to repurchase the item again if the heating part no longer works at its optimum level?

Answer: The ignition device itself is designed to be easily replaced. You won't have to repurchase the entire product after eventual wear from everyday use.

So… Whether you use it as a stand-alone psychic effect or go down the presentation route of making a birthday wish come true, it's a device that truly sparks imagination with endless possibilities. Get yours NOW while supplies last.
---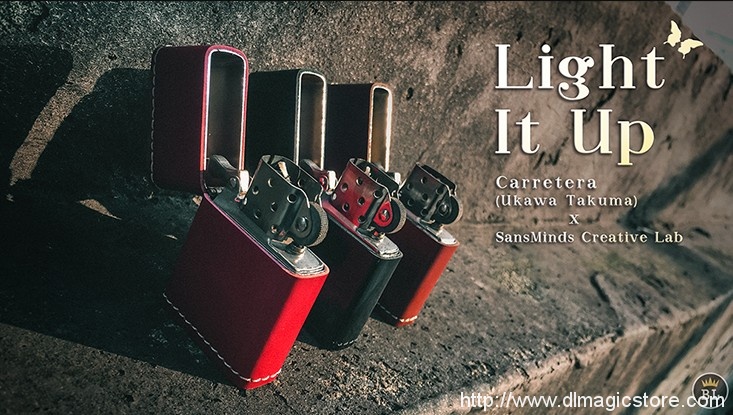 The following is the process you should take to complete your order through bank to bank transfer:
1. Please go to your bank (through online banking, ATM or going into a branch) and complete the transfer of money. Make sure that the amount you transfer is the exact total of your order. Payment details below:
- If your bank is located in Austria, Germany, Spain, France, United Kingdom, Italy, Netherlands, Belgium, Finland, Greece or Luxemburg you will pay to our WorldPay bank. You will see the bank details once you have placed the order.
PLEASE NOTE: If you are paying to our WorldPay bank you MUST include the Unique Payment Reference Number (you will receive this directly after paying the order) in the description section when completing payment to help us identify your order. Failure to do this will result in an unsuccessful transaction.
- If your bank is located in a country not listed above you will pay to our HSBC account. The details are below:
Bank Account:
Bank Code:
Beneficiary:
Bank Name:
Bank Address:
SWIFT Code:
PLEASE NOTE: If you are paying in this way you MUST write your Yourname order number in the description section when paying so we can easily recognize your payment. Failure to do this will result in a delayed or failed transaction.
2. When this is done, log in to your Yourname 'My Account' and complete the following:
Click 'Order list'
Click 'Pay'
Click 'Complete Payment' and fill in the related information for verification (This is an important step. If the information you have filled in does not match your bank details the payment can not be completed.)
Click 'Submit' to finish the procedure.
3. You will receive a payment confirmation email from us after your order's payment has gone through successfully. If you do not receive this email, please contact us here: http://www.dlmagicstore.com/help/
Please note that dlmagicstore will begin to handle your items after payment has been cleared.
All magic ebooks and videos are send via email .If the file already been upload ,we can send immediately . If not , we need 2 or 3 days to upload the file .