What is Ventriloquism? Ventriloquism is basically an illusion to the ear, just like magic is to the eye. And, just like magic, it also uses mis-direction to make it more believable. How is this done? 1. First by using a puppet to direct the viewer's eyes over to the false source of the sound. 2. Letter substitutions that boggle your brain to correct the mis-speaks. How to Speak Without Moving Your Lips 1. You may not believe this, but you are 50% a ventriloquist already. Just relax your jaw…relax…relax… OK now gently open your lips slightly. Now in your normal voice say the vowels: A, E, I, O, U Congratulations! You just spoke without moving your lips! 2. OK, now with the same relaxed jaw, say the entire alphabet without moving your lips, with a relaxed jaw, remember? I bet you actually said most of the letters fine, except for a few, right? See, you're half-talented as a ventriloquist already. LOL 3. The troublesome letters are : B, F, M, P, Q, V and W right? (We won't go into the word extensions yet like "ing" and "able.") I hate to disappoint you but there is absolutely no way you can say those above letter without moving your lips. So how do the ventriloquists do it? By sound substitutions and fast rolling over of the troublesome letters so that your brain will fill in automatically the letter.. Duh? Actually, your brain is so much in control that it automatically fixes a mess-up for you when it comes to words. This is the biggest asset in ventriloquism….peoples brains and ears! Also by being so funny that the humor distracts them from not noticing the letters were not really said.
---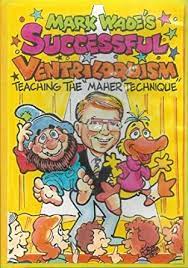 The following is the process you should take to complete your order through bank to bank transfer:
1. Please go to your bank (through online banking, ATM or going into a branch) and complete the transfer of money. Make sure that the amount you transfer is the exact total of your order. Payment details below:
- If your bank is located in Austria, Germany, Spain, France, United Kingdom, Italy, Netherlands, Belgium, Finland, Greece or Luxemburg you will pay to our WorldPay bank. You will see the bank details once you have placed the order.
PLEASE NOTE: If you are paying to our WorldPay bank you MUST include the Unique Payment Reference Number (you will receive this directly after paying the order) in the description section when completing payment to help us identify your order. Failure to do this will result in an unsuccessful transaction.
- If your bank is located in a country not listed above you will pay to our HSBC account. The details are below:
Bank Account:
Bank Code:
Beneficiary:
Bank Name:
Bank Address:
SWIFT Code:
PLEASE NOTE: If you are paying in this way you MUST write your Yourname order number in the description section when paying so we can easily recognize your payment. Failure to do this will result in a delayed or failed transaction.
2. When this is done, log in to your Yourname 'My Account' and complete the following:
Click 'Order list'
Click 'Pay'
Click 'Complete Payment' and fill in the related information for verification (This is an important step. If the information you have filled in does not match your bank details the payment can not be completed.)
Click 'Submit' to finish the procedure.
3. You will receive a payment confirmation email from us after your order's payment has gone through successfully. If you do not receive this email, please contact us here: http://www.dlmagicstore.com/help/
Please note that dlmagicstore will begin to handle your items after payment has been cleared.
All magic ebooks and videos are send via email .If the file already been upload ,we can send immediately . If not , we need 2 or 3 days to upload the file .