This is a series of tricks I have created in 2 years.
In the file you will find 3 tricks that are compatible with each other.
Wind
Mario Tarasini introduces you to another effect for social media.
Effect:
Swipe the corner of the card, insert it into the bag and… the corner will disappear.
The disappearance of the corner is very fast just like with CGI.
The trick works automatically, all you have to do is to blow to the bag and the corner will disappear.
After the trick, the bag can be given to the spectator
No black art
No thread
No magnets
This trick is super quick and easy to do.
Wingardium Leviosa
Hover one card over the deck and feel like Back to the Future surfing on a board. Totally freedom on your control. Best part – NO threads!
Converter
The magician takes one dollar and puts it into his wallet.
Money visually turns into different bill!
It is a visual routine that can be adapted anywhere.
The trick is very easy to perform.
Works with any currency.
Download now!
---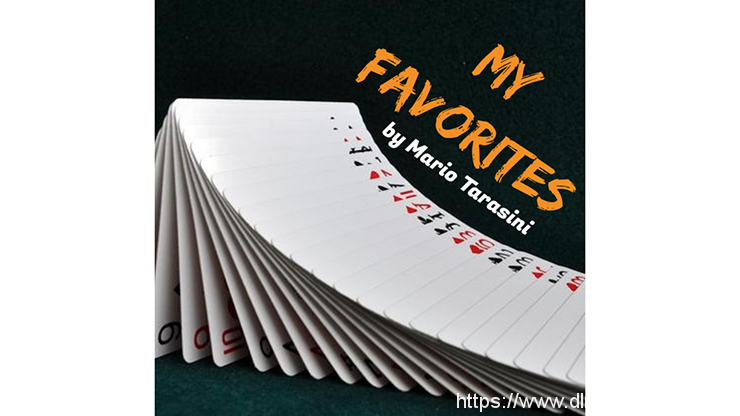 The following is the process you should take to complete your order through bank to bank transfer:
1. Please go to your bank (through online banking, ATM or going into a branch) and complete the transfer of money. Make sure that the amount you transfer is the exact total of your order. Payment details below:
- If your bank is located in Austria, Germany, Spain, France, United Kingdom, Italy, Netherlands, Belgium, Finland, Greece or Luxemburg you will pay to our WorldPay bank. You will see the bank details once you have placed the order.
PLEASE NOTE: If you are paying to our WorldPay bank you MUST include the Unique Payment Reference Number (you will receive this directly after paying the order) in the description section when completing payment to help us identify your order. Failure to do this will result in an unsuccessful transaction.
- If your bank is located in a country not listed above you will pay to our HSBC account. The details are below:
Bank Account:
Bank Code:
Beneficiary:
Bank Name:
Bank Address:
SWIFT Code:
PLEASE NOTE: If you are paying in this way you MUST write your Yourname order number in the description section when paying so we can easily recognize your payment. Failure to do this will result in a delayed or failed transaction.
2. When this is done, log in to your Yourname 'My Account' and complete the following:
Click 'Order list'
Click 'Pay'
Click 'Complete Payment' and fill in the related information for verification (This is an important step. If the information you have filled in does not match your bank details the payment can not be completed.)
Click 'Submit' to finish the procedure.
3. You will receive a payment confirmation email from us after your order's payment has gone through successfully. If you do not receive this email, please contact us here: http://www.dlmagicstore.com/help/
Please note that dlmagicstore will begin to handle your items after payment has been cleared.
All magic ebooks and videos are send via email .If the file already been upload ,we can send immediately . If not , we need 2 or 3 days to upload the file .