An exclusive bundle of miracle-level card magic downloads from the venerable Paul Wilson.
"Four Foolers" is an exclusive download bundle available only at Vanishing Inc. These are not throwaway tricks, but rather four amazing card tricks that have been evolved and perfected by Paul over decades of performances.
This is not only real-world material, but all the extra junk has been removed to make it more than practical than ever. Even better, they're quite easy to perform. Instead of relying on difficult sleight of hand, Paul instead uses beautiful nuances and subtleties to help you elevate your close up magic.
This highly-recommended download bundle can't be found anywhere else and is available now for a limited time price that is 60% cheaper than buying them separately.
What's Included:
A Beautiful Mind
A remarkably clever and insanely fooling triple prediction that floored our entire team and got one of the biggest "I'm fooled" smiles we've ever seen from Andi Gladwin. (an important clarification is available in the full description when you click this link)
Devilicious
A charming routine involving two spectators that seems to go wrong for one of them before a kicker ending, where one selected card transforms into the other, happens right under their noses.
Undone Delusion
Paul Wilson has removed many of the problems impacting the famous "Dunbury Delusion" and streamlined the handling to create a sensational impromptu card trick with an impossible transposition they'll never see coming.
Unholy Gathering
Paul's innovative and visual moving holes gimmick that can be made in about 60 seconds and allows you to not only use a signed card, but also give away that unforgettable souvenir to every audience. No fragile gimmicks or thread required. Designed for in-person performances.
Running time: Approximately 65 minutes
NOTE: Hole punch for "Unholy Gathering" is NOT included with your purchase.
---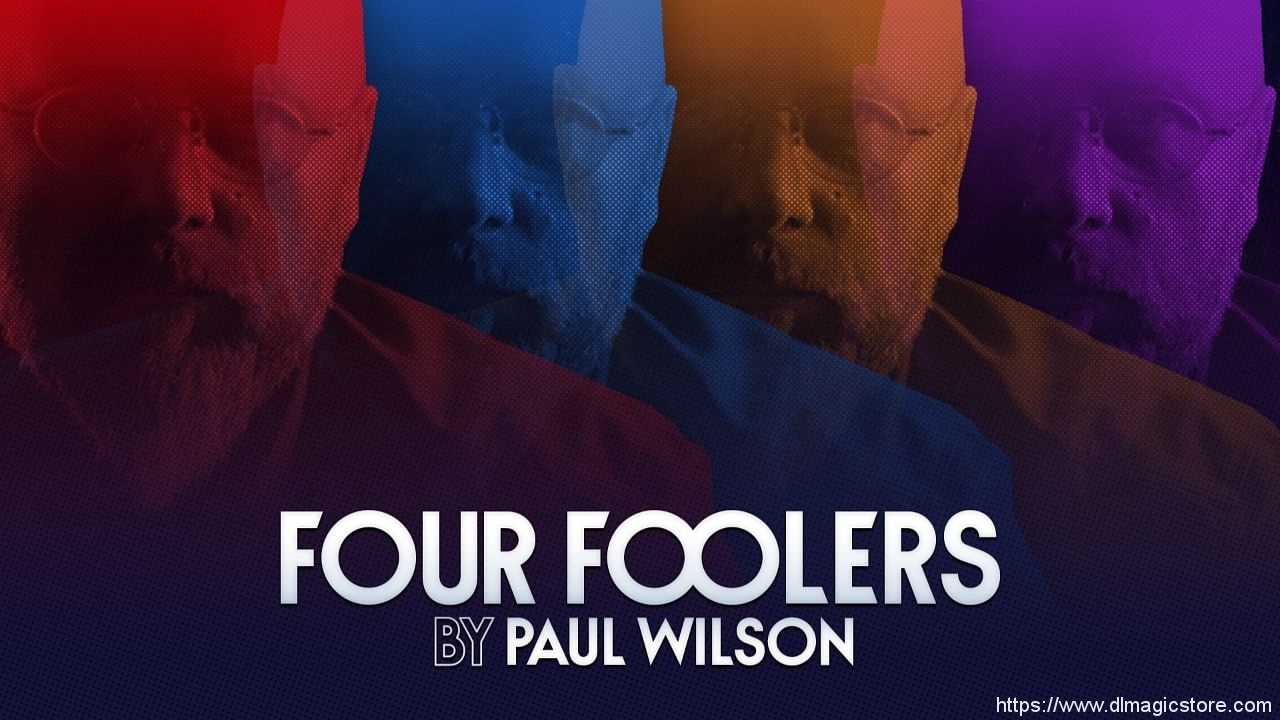 The following is the process you should take to complete your order through bank to bank transfer:
1. Please go to your bank (through online banking, ATM or going into a branch) and complete the transfer of money. Make sure that the amount you transfer is the exact total of your order. Payment details below:
- If your bank is located in Austria, Germany, Spain, France, United Kingdom, Italy, Netherlands, Belgium, Finland, Greece or Luxemburg you will pay to our WorldPay bank. You will see the bank details once you have placed the order.
PLEASE NOTE: If you are paying to our WorldPay bank you MUST include the Unique Payment Reference Number (you will receive this directly after paying the order) in the description section when completing payment to help us identify your order. Failure to do this will result in an unsuccessful transaction.
- If your bank is located in a country not listed above you will pay to our HSBC account. The details are below:
Bank Account:
Bank Code:
Beneficiary:
Bank Name:
Bank Address:
SWIFT Code:
PLEASE NOTE: If you are paying in this way you MUST write your Yourname order number in the description section when paying so we can easily recognize your payment. Failure to do this will result in a delayed or failed transaction.
2. When this is done, log in to your Yourname 'My Account' and complete the following:
Click 'Order list'
Click 'Pay'
Click 'Complete Payment' and fill in the related information for verification (This is an important step. If the information you have filled in does not match your bank details the payment can not be completed.)
Click 'Submit' to finish the procedure.
3. You will receive a payment confirmation email from us after your order's payment has gone through successfully. If you do not receive this email, please contact us here: http://www.dlmagicstore.com/help/
Please note that dlmagicstore will begin to handle your items after payment has been cleared.
All magic ebooks and videos are send via email .If the file already been upload ,we can send immediately . If not , we need 2 or 3 days to upload the file .