A BBM EXCLUSIVE VIDEO DOWNLOAD - This huge project collects together THREE of Biz's ingenious visual card 'pops' – moments when playing cards gymnastically leap from the deck. Nothing screams card handling expertise to the layman like a playing card defying the laws of gravity and throwing itself from the pack.
#1 POPCAT - when an apparently squared, tabled deck is simply lifted up, one card flies from the centre of the pack. Once you have this mastered, Biz teaches you a method for producing multiple cards.
#2 DRIBBLE POP - a selection is lost in the centre of the deck. You dribble the cards between your hands, and in that very motion the selection hurls onto the table.
#3 POPDOG - with the deck starting in dealers grip you riffle the front edge of the pack, causing a card to fire from the deck.
Brilliantly Biz has routined all of these moves together into a modular, multi-phase routine that gives you the perfect playground for all your new ninja-esque skills.
(Of course you are free to use each new sleight on it's own, or dropped into routines you already do).
The 48min video download will teach you POPCAT, THE DRIBBLE POP and POPDOG, all broken down and explained across nine packed chapters.
And remember, although the moves will require some practise, they are much easier than they look! And with Biz's thorough, detailed tuition you'll have picked them up in no time.
Featuring:
The Full Routine Performed
Popcat Explained
Popcat Applications
Dribble Pop Explained
Popdog Explained
Putting It All Together
Taking It Further
Credits
Running Time – 48min
---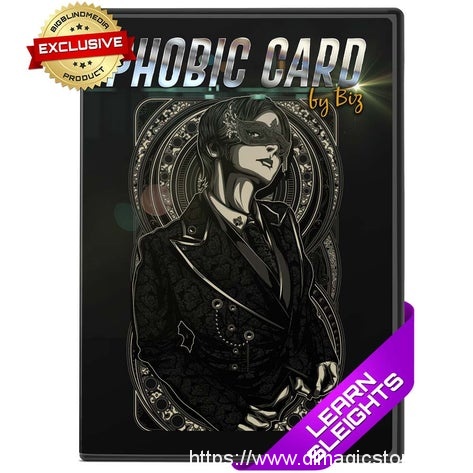 The following is the process you should take to complete your order through bank to bank transfer:
1. Please go to your bank (through online banking, ATM or going into a branch) and complete the transfer of money. Make sure that the amount you transfer is the exact total of your order. Payment details below:
- If your bank is located in Austria, Germany, Spain, France, United Kingdom, Italy, Netherlands, Belgium, Finland, Greece or Luxemburg you will pay to our WorldPay bank. You will see the bank details once you have placed the order.
PLEASE NOTE: If you are paying to our WorldPay bank you MUST include the Unique Payment Reference Number (you will receive this directly after paying the order) in the description section when completing payment to help us identify your order. Failure to do this will result in an unsuccessful transaction.
- If your bank is located in a country not listed above you will pay to our HSBC account. The details are below:
Bank Account:
Bank Code:
Beneficiary:
Bank Name:
Bank Address:
SWIFT Code:
PLEASE NOTE: If you are paying in this way you MUST write your Yourname order number in the description section when paying so we can easily recognize your payment. Failure to do this will result in a delayed or failed transaction.
2. When this is done, log in to your Yourname 'My Account' and complete the following:
Click 'Order list'
Click 'Pay'
Click 'Complete Payment' and fill in the related information for verification (This is an important step. If the information you have filled in does not match your bank details the payment can not be completed.)
Click 'Submit' to finish the procedure.
3. You will receive a payment confirmation email from us after your order's payment has gone through successfully. If you do not receive this email, please contact us here: http://www.dlmagicstore.com/help/
Please note that dlmagicstore will begin to handle your items after payment has been cleared.
All magic ebooks and videos are send via email .If the file already been upload ,we can send immediately . If not , we need 2 or 3 days to upload the file .