DECEPTION GOES DIGITAL
In the age of lockdown and cancelled events, Magicians and Mentalists are rushing to discover the most powerful, useable and fooling material to perform online.
With the inability to share props with spectators, or their potential reluctance to interact with them in future, having some easy propless miracles is a MUST.
In Principle, Peter Turner explores the principle behind 3 of his favorite effects.
You'll learn how to:
Reveal a thought of name

Enable spectators to guess your pin correctly

Learn how to force an image
All of this material is completely propless and can be performed in-person or via video chat.
You're not just learning the 3 tricks, you're learning the principle behind them to allow you to create your own incredible effects too.
Why is that important?
We all learn sleights in magic, or effects in mentalism, but a lot of us don't know how to use them or transfer that knowledge to other areas.
The double-lift is good on its own, but so much better when woven well into a powerful routine.
Principle unlocks hands-off digital deception by not only giving you the food, but giving you the recipe to make it for yourself too.
Severely underpriced and definitely underused… This is Principle.
Download TODAY.
---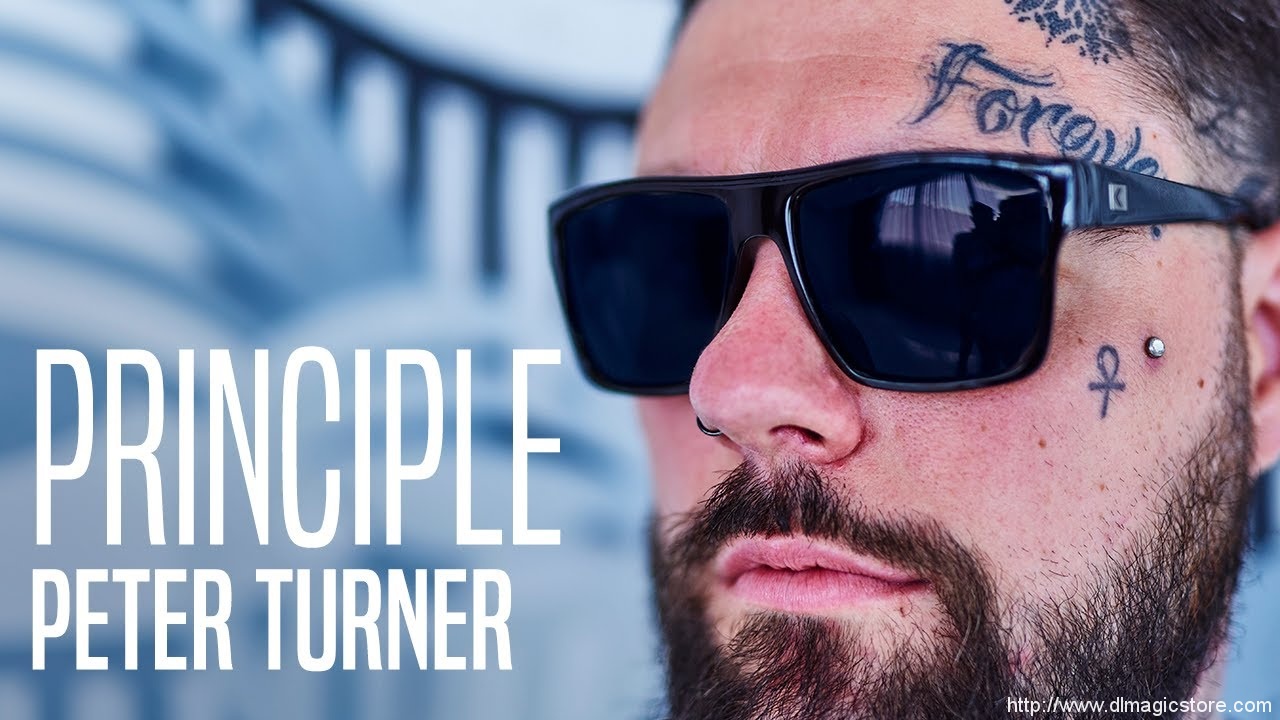 The following is the process you should take to complete your order through bank to bank transfer:
1. Please go to your bank (through online banking, ATM or going into a branch) and complete the transfer of money. Make sure that the amount you transfer is the exact total of your order. Payment details below:
- If your bank is located in Austria, Germany, Spain, France, United Kingdom, Italy, Netherlands, Belgium, Finland, Greece or Luxemburg you will pay to our WorldPay bank. You will see the bank details once you have placed the order.
PLEASE NOTE: If you are paying to our WorldPay bank you MUST include the Unique Payment Reference Number (you will receive this directly after paying the order) in the description section when completing payment to help us identify your order. Failure to do this will result in an unsuccessful transaction.
- If your bank is located in a country not listed above you will pay to our HSBC account. The details are below:
Bank Account:
Bank Code:
Beneficiary:
Bank Name:
Bank Address:
SWIFT Code:
PLEASE NOTE: If you are paying in this way you MUST write your Yourname order number in the description section when paying so we can easily recognize your payment. Failure to do this will result in a delayed or failed transaction.
2. When this is done, log in to your Yourname 'My Account' and complete the following:
Click 'Order list'
Click 'Pay'
Click 'Complete Payment' and fill in the related information for verification (This is an important step. If the information you have filled in does not match your bank details the payment can not be completed.)
Click 'Submit' to finish the procedure.
3. You will receive a payment confirmation email from us after your order's payment has gone through successfully. If you do not receive this email, please contact us here: http://www.dlmagicstore.com/help/
Please note that dlmagicstore will begin to handle your items after payment has been cleared.
All magic ebooks and videos are send via email .If the file already been upload ,we can send immediately . If not , we need 2 or 3 days to upload the file .