"Such a clean and direct effect but for me, the subtle gimmick is the icing on the cake."-Angelo Carbone
A hands off stunner that packs a surprise twist so good you will hear their jaws hit the floor!
PROFILE is an incredibly fun and engaging personality test effect that happens to use a pack of cards.
Four questions are asked to the spectator, who deals their responses to arrive at a random card. A prediction is read and things take a hilarious and stunning twist towards the amazing surprise climax!
Key points:
Super easy to do – no sleights, no memory work
Can be performed completely hands off – you never touch the cards
Uses an ungimmicked, regular pack of cards
Quickly resets, or use the same deck to go into any other effect
All answers can spell in different amounts of letters
3 amazing versions are taught – each with their own unique kicker endings
Compatible with English, Spanish, Dutch & French languages
access to a 30+ page PDF and over 1.5 hours of video instructions.
"I love getting fooled with an old plot, which David & Nikolas have breathed new life into. It's such a fun effect – I really love this and am excited to perform it." -Ryan Schlutz
---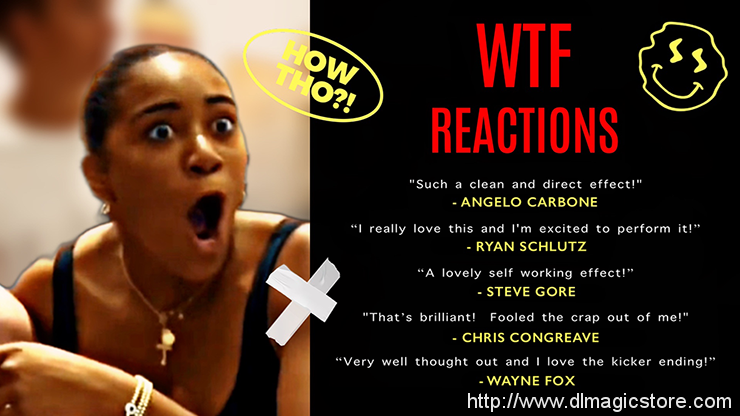 The following is the process you should take to complete your order through bank to bank transfer:
1. Please go to your bank (through online banking, ATM or going into a branch) and complete the transfer of money. Make sure that the amount you transfer is the exact total of your order. Payment details below:
- If your bank is located in Austria, Germany, Spain, France, United Kingdom, Italy, Netherlands, Belgium, Finland, Greece or Luxemburg you will pay to our WorldPay bank. You will see the bank details once you have placed the order.
PLEASE NOTE: If you are paying to our WorldPay bank you MUST include the Unique Payment Reference Number (you will receive this directly after paying the order) in the description section when completing payment to help us identify your order. Failure to do this will result in an unsuccessful transaction.
- If your bank is located in a country not listed above you will pay to our HSBC account. The details are below:
Bank Account:
Bank Code:
Beneficiary:
Bank Name:
Bank Address:
SWIFT Code:
PLEASE NOTE: If you are paying in this way you MUST write your Yourname order number in the description section when paying so we can easily recognize your payment. Failure to do this will result in a delayed or failed transaction.
2. When this is done, log in to your Yourname 'My Account' and complete the following:
Click 'Order list'
Click 'Pay'
Click 'Complete Payment' and fill in the related information for verification (This is an important step. If the information you have filled in does not match your bank details the payment can not be completed.)
Click 'Submit' to finish the procedure.
3. You will receive a payment confirmation email from us after your order's payment has gone through successfully. If you do not receive this email, please contact us here: http://www.dlmagicstore.com/help/
Please note that dlmagicstore will begin to handle your items after payment has been cleared.
All magic ebooks and videos are send via email .If the file already been upload ,we can send immediately . If not , we need 2 or 3 days to upload the file .