THE MUCH REQUESTED SEQUEL TO AN ELLUSIONIST BESTSELLER
The Silver Edge 2 is a continued exploration of super strong magnetic coins and the wild magic that can be performed with them.
Unreal appearances
Self-working vanishes
Deceptive click-passes
Gripless Steals
& Much Much More
WHAT MAKES SILVER EDGE 2 DIFFERENT?
KIM'S TUTORIALS – YOU WILL LEARN…
Bringing Coins To A Knife Fight – A normal borrowed butter-knife is shown and spun around in your empty hands. Acting as a magic wand, with a tap, 3 coins appear. With a wave of this 'prison wand' the coins vanish and then the knife vanishes along with it. The secret to this is almost as good as the performance.
Don't Blink – Using only two coins and two hands. In 'Don't Blink' Kim will teach you how to make a single coin cleanly vanish from one hand and appear snuggled-up to the other coin in your other hand. Confused? Don't worry, Kim then repeats this feat with open hands so you can see the EXACT moment the coin vanishes in a whirlwind of fury. You blame your audience for blinking and missing the magic, then proceed to vanish the last coin in the cleanest manner possible.
Neon Kickback – Giving a whole new meaning to 3 fly, Kim will teach you how to make a coin FLY (literally) from the fingertips of one hand, to your other hand… completely on it's own. The second and third coin then immediately vanish and appear in your other hand. A 'WTF' visual they can't unsee.
Silver Fantasies – A startling empty hand appearance of 3 coins. Inspired by Meir Yedid's work with Finger Fantasies you pull, distort and break your fingers, then 3 coins appear. We know what you're thinking and you're wrong. This can be performed with no sleeves at all.
Three Dollar Lap Dance – The world's first coin trick performed from your lap. 3 coins are shown and begin to vanish unexpectedly. You're trying to tell a story and they're not behaving like they should. The kicker ending is that they were never silver coins to begin with, but Chinese coins all along. Super casual and ultra-fooling.
Two Coins One Cup – We give you permission to punch yourself in the face for not thinking of this. We have already. Using your gaffs in a new way, Kim will show you how to borrow a cup, show it empty and push a coin through the bottom. The coin lands in the spectators awaiting hand and EVERYTHING is immediately examinable.
Pirate Parts – You're at a party and you don't have your Silver Edge coins on you. What do you do? Brett is begging you to do that coin trick for his sister Dee and don't realize you need gimmicks. No matter. Using authentic 'pirate parts' you can achieve the same clean vanish with 3 borrowed coins.
The Sound of Fear – A beautiful vanish sequence of 3 coins that uses 1 'coin' to achieve the magic. All 3 vanish and appear around different parts of your body, only to disappear again – ALL at once.
GK PALM #1 – A deceptive click pass that looks like a transformer robot from behind and an invisible vanish from the front. Satisfying to watch, but orgasmic to perform.
---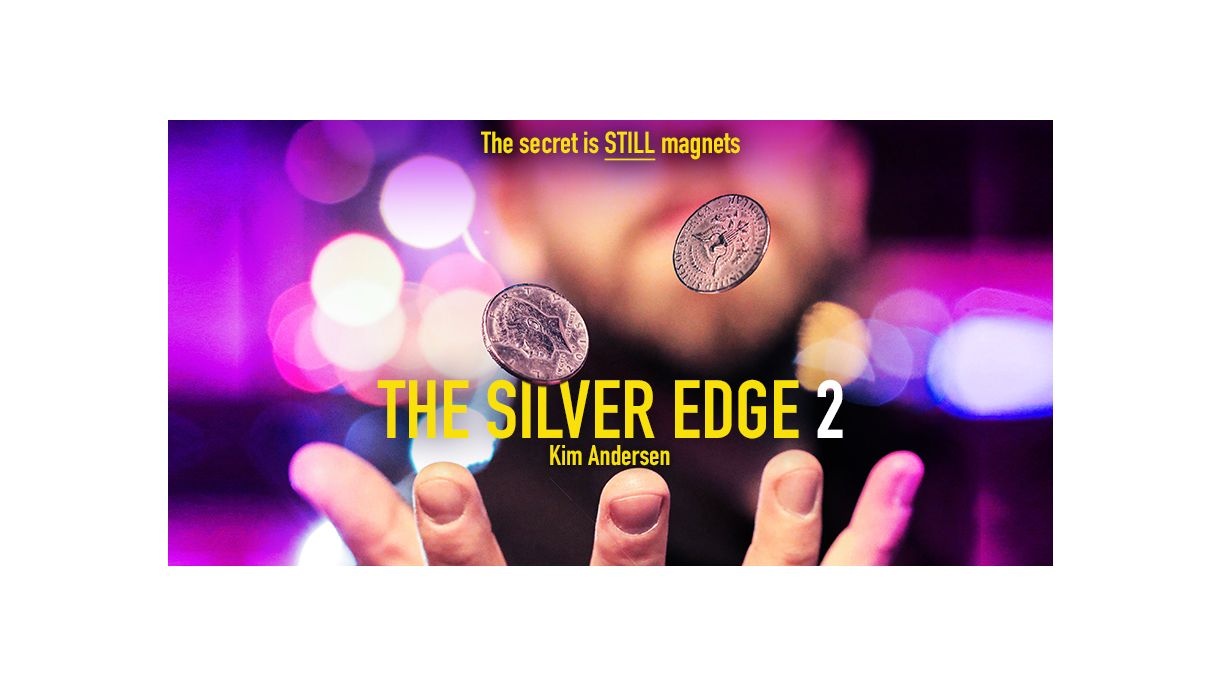 The following is the process you should take to complete your order through bank to bank transfer:
1. Please go to your bank (through online banking, ATM or going into a branch) and complete the transfer of money. Make sure that the amount you transfer is the exact total of your order. Payment details below:
- If your bank is located in Austria, Germany, Spain, France, United Kingdom, Italy, Netherlands, Belgium, Finland, Greece or Luxemburg you will pay to our WorldPay bank. You will see the bank details once you have placed the order.
PLEASE NOTE: If you are paying to our WorldPay bank you MUST include the Unique Payment Reference Number (you will receive this directly after paying the order) in the description section when completing payment to help us identify your order. Failure to do this will result in an unsuccessful transaction.
- If your bank is located in a country not listed above you will pay to our HSBC account. The details are below:
Bank Account:
Bank Code:
Beneficiary:
Bank Name:
Bank Address:
SWIFT Code:
PLEASE NOTE: If you are paying in this way you MUST write your Yourname order number in the description section when paying so we can easily recognize your payment. Failure to do this will result in a delayed or failed transaction.
2. When this is done, log in to your Yourname 'My Account' and complete the following:
Click 'Order list'
Click 'Pay'
Click 'Complete Payment' and fill in the related information for verification (This is an important step. If the information you have filled in does not match your bank details the payment can not be completed.)
Click 'Submit' to finish the procedure.
3. You will receive a payment confirmation email from us after your order's payment has gone through successfully. If you do not receive this email, please contact us here: http://www.dlmagicstore.com/help/
Please note that dlmagicstore will begin to handle your items after payment has been cleared.
All magic ebooks and videos are send via email .If the file already been upload ,we can send immediately . If not , we need 2 or 3 days to upload the file .