Stewart James is one of the most prolific creators in all of magic history. He created over 2,000 magic tricks in his lifetime–many of which have become "classics." All of Stewart's best creations have been published in "Stewart James in Print: The First Fifty Years" and "The James Files." The books total over 2500 pages across three volumes. No matter if you've been in magic for decades or just a few months, odds are, you've encountered one of Stewart James's creation's.

This project is dedicated to taking Stewart's material off the page and putting it into action.

Episode #2 uncovers "Remembering the Future" (originally published in 1947) and its variations.

Remembering the Future – The principle that started it all! It's an unbelievable mathematical principle which doesn't seem possible, and yet, it works every single time.

Remembering the Past, Present, & Future – Madison brings his own take to Stewart's original effect further hiding the mathematics and turning the great principle into a true performance piece.

The 50% Solution – Stewart found a way to perform this same effect with only ten cards. Disguised as a card game between you and the spectator with an end they won't see coming.
---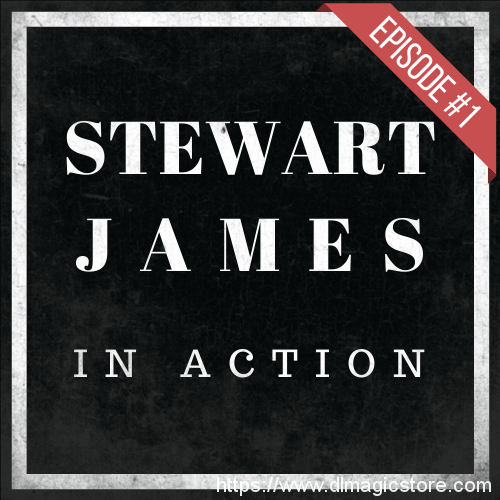 The following is the process you should take to complete your order through bank to bank transfer:
1. Please go to your bank (through online banking, ATM or going into a branch) and complete the transfer of money. Make sure that the amount you transfer is the exact total of your order. Payment details below:
- If your bank is located in Austria, Germany, Spain, France, United Kingdom, Italy, Netherlands, Belgium, Finland, Greece or Luxemburg you will pay to our WorldPay bank. You will see the bank details once you have placed the order.
PLEASE NOTE: If you are paying to our WorldPay bank you MUST include the Unique Payment Reference Number (you will receive this directly after paying the order) in the description section when completing payment to help us identify your order. Failure to do this will result in an unsuccessful transaction.
- If your bank is located in a country not listed above you will pay to our HSBC account. The details are below:
Bank Account:
Bank Code:
Beneficiary:
Bank Name:
Bank Address:
SWIFT Code:
PLEASE NOTE: If you are paying in this way you MUST write your Yourname order number in the description section when paying so we can easily recognize your payment. Failure to do this will result in a delayed or failed transaction.
2. When this is done, log in to your Yourname 'My Account' and complete the following:
Click 'Order list'
Click 'Pay'
Click 'Complete Payment' and fill in the related information for verification (This is an important step. If the information you have filled in does not match your bank details the payment can not be completed.)
Click 'Submit' to finish the procedure.
3. You will receive a payment confirmation email from us after your order's payment has gone through successfully. If you do not receive this email, please contact us here: http://www.dlmagicstore.com/help/
Please note that dlmagicstore will begin to handle your items after payment has been cleared.
All magic ebooks and videos are send via email .If the file already been upload ,we can send immediately . If not , we need 2 or 3 days to upload the file .