Dans le même esprit que "Stratège", voici le second volet qui 6 ans plus tard va beaucoup plus loin, mais avec le même esprit de base : la volonté de présenter des spectacles de close-up et de les décortiquer en détail.

Pour cet opus, il ne s'agit pas d'un show mais de DEUX shows.

Le premier d'entre eux, est intitulé le "One deck show". Comme son nom l'indique, un unique jeu de cartes est utilisé du début à la fin des 50 minutes que dure le show.

Il s'agit d'un show où tout est prévu à l'avance et qui ne laisse pas forcément de part à l'improvisation. Toutes les stratégies utiles à sa réalisation sont ensuite décortiquées en détail durant les 4 heures d'explications qui s'en suivent.

En guise d'apéritif, une routine complète extraite de ce spectacle qui en comporte néanmoins pas moins de 14.

Le deuxième show de Stratège 2 est un show d'improvisation de 30 minutes. Tout est ensuite expliqué dans les moindres détails, avec les outils permettant d'affiner votre capacité à créer des shows improvisés de cette nature.

Voici une routine extraite de ce show improvisé :
Notez qu'il est indispensable d'avoir visionné le Volume 1 de Stratège 2 avant de vous attaquer au Volume 2…

Version streaming totalement chapitrée et fichier téléchargeable si vous voulez visionner hors ligne.
---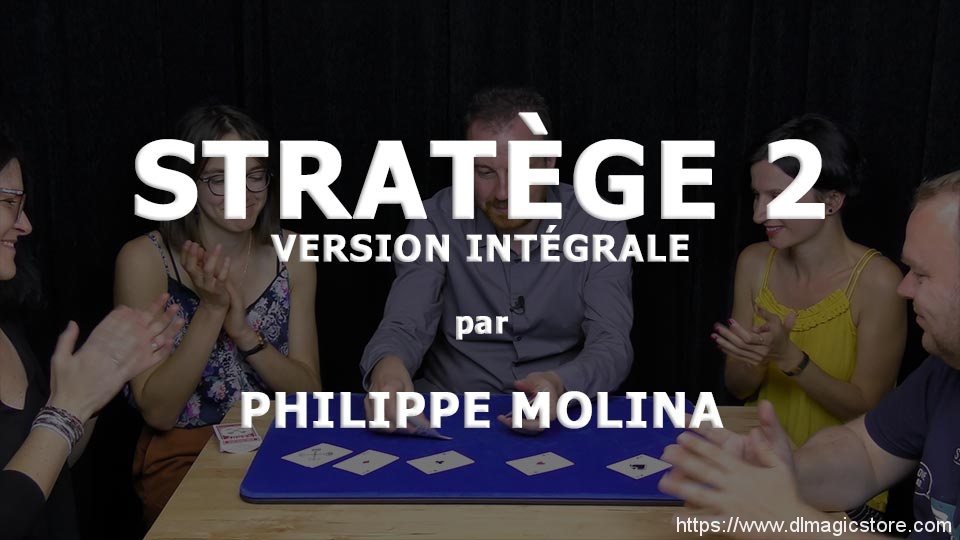 The following is the process you should take to complete your order through bank to bank transfer:
1. Please go to your bank (through online banking, ATM or going into a branch) and complete the transfer of money. Make sure that the amount you transfer is the exact total of your order. Payment details below:
- If your bank is located in Austria, Germany, Spain, France, United Kingdom, Italy, Netherlands, Belgium, Finland, Greece or Luxemburg you will pay to our WorldPay bank. You will see the bank details once you have placed the order.
PLEASE NOTE: If you are paying to our WorldPay bank you MUST include the Unique Payment Reference Number (you will receive this directly after paying the order) in the description section when completing payment to help us identify your order. Failure to do this will result in an unsuccessful transaction.
- If your bank is located in a country not listed above you will pay to our HSBC account. The details are below:
Bank Account:
Bank Code:
Beneficiary:
Bank Name:
Bank Address:
SWIFT Code:
PLEASE NOTE: If you are paying in this way you MUST write your Yourname order number in the description section when paying so we can easily recognize your payment. Failure to do this will result in a delayed or failed transaction.
2. When this is done, log in to your Yourname 'My Account' and complete the following:
Click 'Order list'
Click 'Pay'
Click 'Complete Payment' and fill in the related information for verification (This is an important step. If the information you have filled in does not match your bank details the payment can not be completed.)
Click 'Submit' to finish the procedure.
3. You will receive a payment confirmation email from us after your order's payment has gone through successfully. If you do not receive this email, please contact us here: http://www.dlmagicstore.com/help/
Please note that dlmagicstore will begin to handle your items after payment has been cleared.
All magic ebooks and videos are send via email .If the file already been upload ,we can send immediately . If not , we need 2 or 3 days to upload the file .