Tarbell 74: Novelty Magic Part 1 (Instant Download)Commercial Magic Routines That Play Strong!
Al Sharpe's "Two Ribbon Cut": Barehand, cut-and-restored, double-ribbon trick with a surprising ending.

The Switch-Over Knot: A tightly tied square knot seems to melt from one place to another.

Grant's Ghost Knot: A great rope utility gimmick that allows knots to vanish from its center.

George Blake's "Uncanny Hanks": Treasures untie themselves from a rope on your command. Complete upgrade to the original method.

Graham Adams' Ring, Chair and Rope: A ring and rope trick that plays huge, with your spectator at the center of it all.

Bob Ellis' Miser's Dream with Dollar Bills: Learn to produce as much cash as you want, right at your fingertips.

Blackstar's Mystic Match Box 1, 2, 3: Two great puzzle routines where you release a box from a strip of paper.

Novel Coin Vanish: A great coin vanish you can do with any handkerchief.

Vanishing Beer: A new routine for an old idea, that contains a bit more magic, and gets away from the all-too-common presentation.

Tan Hock Chuan's Silk Through the Glass: Pull a handkerchief right through the bottom of a thoroughly examined, completely ungimmicked glass container.
---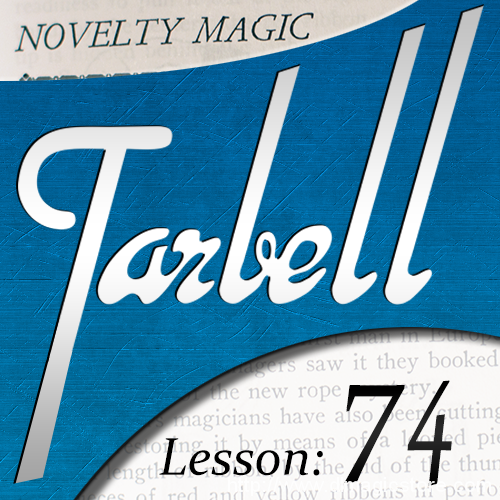 The following is the process you should take to complete your order through bank to bank transfer:
1. Please go to your bank (through online banking, ATM or going into a branch) and complete the transfer of money. Make sure that the amount you transfer is the exact total of your order. Payment details below:
- If your bank is located in Austria, Germany, Spain, France, United Kingdom, Italy, Netherlands, Belgium, Finland, Greece or Luxemburg you will pay to our WorldPay bank. You will see the bank details once you have placed the order.
PLEASE NOTE: If you are paying to our WorldPay bank you MUST include the Unique Payment Reference Number (you will receive this directly after paying the order) in the description section when completing payment to help us identify your order. Failure to do this will result in an unsuccessful transaction.
- If your bank is located in a country not listed above you will pay to our HSBC account. The details are below:
Bank Account:
Bank Code:
Beneficiary:
Bank Name:
Bank Address:
SWIFT Code:
PLEASE NOTE: If you are paying in this way you MUST write your Yourname order number in the description section when paying so we can easily recognize your payment. Failure to do this will result in a delayed or failed transaction.
2. When this is done, log in to your Yourname 'My Account' and complete the following:
Click 'Order list'
Click 'Pay'
Click 'Complete Payment' and fill in the related information for verification (This is an important step. If the information you have filled in does not match your bank details the payment can not be completed.)
Click 'Submit' to finish the procedure.
3. You will receive a payment confirmation email from us after your order's payment has gone through successfully. If you do not receive this email, please contact us here: http://www.dlmagicstore.com/help/
Please note that dlmagicstore will begin to handle your items after payment has been cleared.
All magic ebooks and videos are send via email .If the file already been upload ,we can send immediately . If not , we need 2 or 3 days to upload the file .