Download and learn Scott Paton's The Sting Today!
'The Sting is more than just a trick. It's a multi phased monster of a card set that will make you look incredibly skilled with a deck of cards' - John Carey
With The Sting Scott has created more than just a card effect. It truly is a full blown performance piece. The moment Scott first showed the effect to Peter, Peter fell in love with it and created his own presentation which is taught on the download.
The great thing about The Sting is that the effect itself is totally self working even an absolute beginner can do it! With that said the effect will grow with your skill level.
I think the true holy grail to any card magician is the new deck ending and The Sting delivers this automatically.
Scott has created a killer routine, Perfect for those times when you are sitting at a table and you want to blow their minds. Emulate the skills of a world class card cheat by presenting this as a gambling demonstration.
The Sting also works great over Zoom for online performances.
Please note The Sting uses an un-gimmicked deck, is self-working and in the tutorial Scott and Peter cover everything you need to know.
*Please ensure you are logged in to your Alakazam account at the time or order. Your download will automatically appearing in the "My Streaming Videos" section of your account upon purchase.
---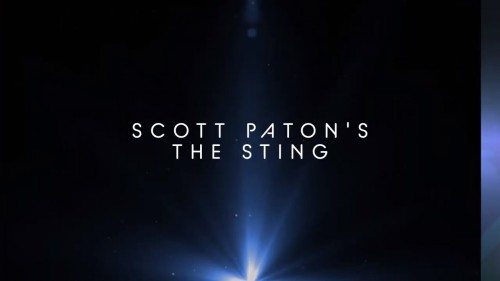 The following is the process you should take to complete your order through bank to bank transfer:
1. Please go to your bank (through online banking, ATM or going into a branch) and complete the transfer of money. Make sure that the amount you transfer is the exact total of your order. Payment details below:
- If your bank is located in Austria, Germany, Spain, France, United Kingdom, Italy, Netherlands, Belgium, Finland, Greece or Luxemburg you will pay to our WorldPay bank. You will see the bank details once you have placed the order.
PLEASE NOTE: If you are paying to our WorldPay bank you MUST include the Unique Payment Reference Number (you will receive this directly after paying the order) in the description section when completing payment to help us identify your order. Failure to do this will result in an unsuccessful transaction.
- If your bank is located in a country not listed above you will pay to our HSBC account. The details are below:
Bank Account:
Bank Code:
Beneficiary:
Bank Name:
Bank Address:
SWIFT Code:
PLEASE NOTE: If you are paying in this way you MUST write your Yourname order number in the description section when paying so we can easily recognize your payment. Failure to do this will result in a delayed or failed transaction.
2. When this is done, log in to your Yourname 'My Account' and complete the following:
Click 'Order list'
Click 'Pay'
Click 'Complete Payment' and fill in the related information for verification (This is an important step. If the information you have filled in does not match your bank details the payment can not be completed.)
Click 'Submit' to finish the procedure.
3. You will receive a payment confirmation email from us after your order's payment has gone through successfully. If you do not receive this email, please contact us here: http://www.dlmagicstore.com/help/
Please note that dlmagicstore will begin to handle your items after payment has been cleared.
All magic ebooks and videos are send via email .If the file already been upload ,we can send immediately . If not , we need 2 or 3 days to upload the file .