Each tape holds a secret… How deep does the rabbit hole go? Join Chris Mayhew and his friends Dennis H. Kim, and Ian Frisch (Author of Magic is Dead!) in their Lost Art Magic debut!!
There's so much fun jam packed into this one project it will feel like you are there hanging and jamming with them!
Learn 3 great card transpositions of varying skill levels. Each routine with its own unique visuals to give the viewer a wide variety of magic to play with!
- You'll learn an off balance Transpo causing two cards to swap places with a single selection.
- Have a spectator's selection change colour in the pack they have been holding the whole time. Only to transpose with the performer's randomly thought of card. What a kicker!
- Learn the most straight forward two card transposition in the spectators hands, so clean you will swear it had to use duplicates.
All of these routines are stitched together with a fun spooky narrative to really bring the project together and make it a thoroughly entertaining watch the entire way through. This isn't your typical magic instructional. Get ready!!
---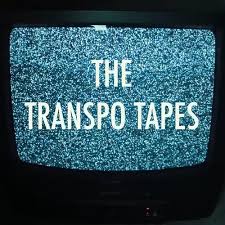 The following is the process you should take to complete your order through bank to bank transfer:
1. Please go to your bank (through online banking, ATM or going into a branch) and complete the transfer of money. Make sure that the amount you transfer is the exact total of your order. Payment details below:
- If your bank is located in Austria, Germany, Spain, France, United Kingdom, Italy, Netherlands, Belgium, Finland, Greece or Luxemburg you will pay to our WorldPay bank. You will see the bank details once you have placed the order.
PLEASE NOTE: If you are paying to our WorldPay bank you MUST include the Unique Payment Reference Number (you will receive this directly after paying the order) in the description section when completing payment to help us identify your order. Failure to do this will result in an unsuccessful transaction.
- If your bank is located in a country not listed above you will pay to our HSBC account. The details are below:
Bank Account:
Bank Code:
Beneficiary:
Bank Name:
Bank Address:
SWIFT Code:
PLEASE NOTE: If you are paying in this way you MUST write your Yourname order number in the description section when paying so we can easily recognize your payment. Failure to do this will result in a delayed or failed transaction.
2. When this is done, log in to your Yourname 'My Account' and complete the following:
Click 'Order list'
Click 'Pay'
Click 'Complete Payment' and fill in the related information for verification (This is an important step. If the information you have filled in does not match your bank details the payment can not be completed.)
Click 'Submit' to finish the procedure.
3. You will receive a payment confirmation email from us after your order's payment has gone through successfully. If you do not receive this email, please contact us here: http://www.dlmagicstore.com/help/
Please note that dlmagicstore will begin to handle your items after payment has been cleared.
All magic ebooks and videos are send via email .If the file already been upload ,we can send immediately . If not , we need 2 or 3 days to upload the file .