The Vader Wallet by Matthew Wright



Why is the Vader Wallet so unique?

You'll know that if you want to perform more than one trick with a wallet, you usually need to carry at least two or more different wallets… Not anymore.

The Vader Wallet is all encompassing. Seamlessly incorporating 4 time-tested magician favourite essentials into 1 wallet.

Built into a compact, hip-style wallet. Vader is perfect for Street & Stage.

This was designed for anyone that believes magic should be performed with ordinary objects. NO MORE ridiculous sized breast pocket wallets needed.

Crafted out of the highest grade leather, every intricate millimeter of stitching was integrated with thought and precision.

You're not fully dressed without it.

Get your Vader TODAY.


"If Batman did magic, this would be his utility belt."
- Lloyd Barnes


THE 4 FEATURES:


Card To Wallet
The Vader Wallet covertly hides an ALL NEW card-to-wallet load in the elegant & modern design.

Peek
Designed with the worker in mind, the peek is a stealth-like piece of beauty allowing you to obtain any information entirely guilt free.
Fire
Matthew has tested every single fire wallet on the market. For the Vader Wallet he took the best elements from each and combined them into the best fire wallet device ever made.

Levitate
The unique VTS system allows you to create real moments of wonder for your audience as you levitate objects impossibly from you wallet and control them with ease.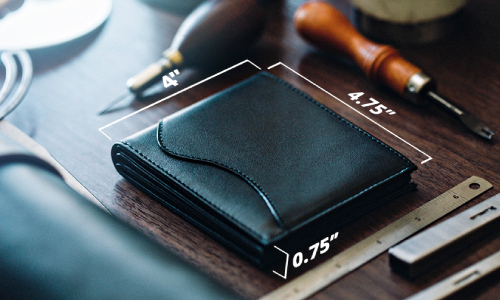 ---

If this wasn't enough, we include over 2.5 hours of teaching including some of the strongest routines that we've ever seen.

Routines that tie every feature in the wallet together, tips on sleights, performing, history and so much more…

This may just be one of our favourite products we've ever presented to you at Ellusionist.
---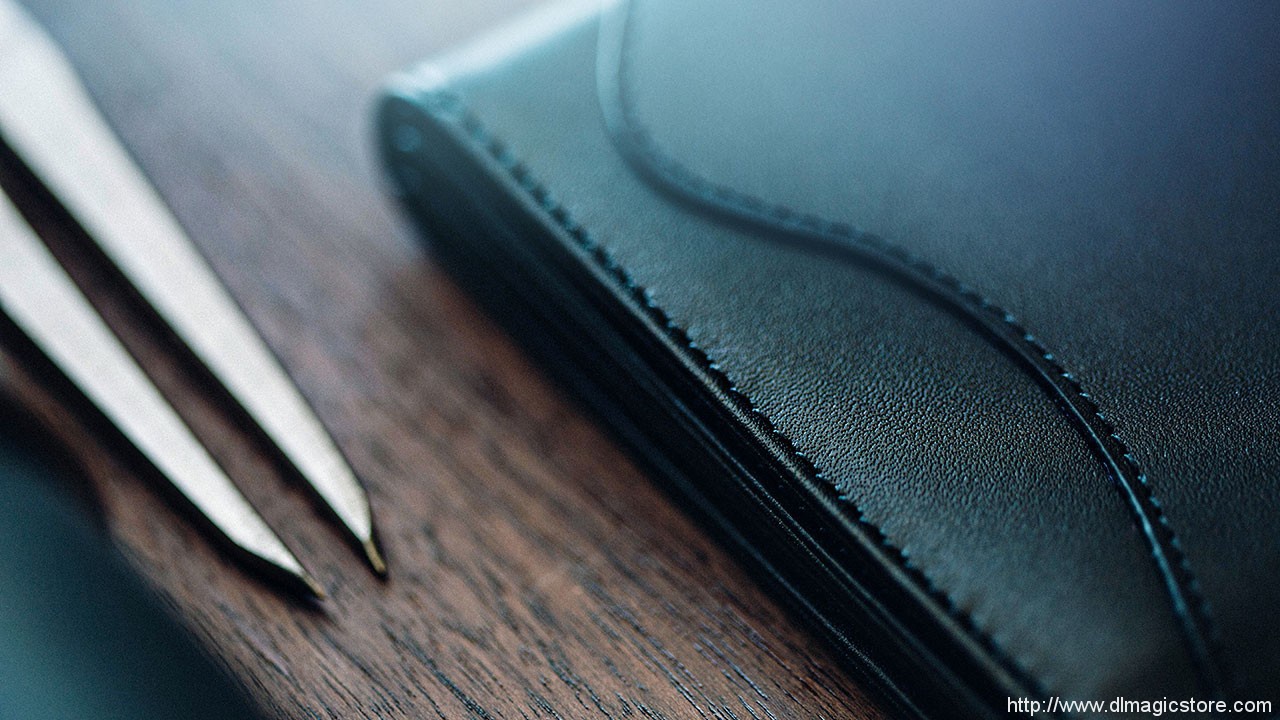 The following is the process you should take to complete your order through bank to bank transfer:
1. Please go to your bank (through online banking, ATM or going into a branch) and complete the transfer of money. Make sure that the amount you transfer is the exact total of your order. Payment details below:
- If your bank is located in Austria, Germany, Spain, France, United Kingdom, Italy, Netherlands, Belgium, Finland, Greece or Luxemburg you will pay to our WorldPay bank. You will see the bank details once you have placed the order.
PLEASE NOTE: If you are paying to our WorldPay bank you MUST include the Unique Payment Reference Number (you will receive this directly after paying the order) in the description section when completing payment to help us identify your order. Failure to do this will result in an unsuccessful transaction.
- If your bank is located in a country not listed above you will pay to our HSBC account. The details are below:
Bank Account:
Bank Code:
Beneficiary:
Bank Name:
Bank Address:
SWIFT Code:
PLEASE NOTE: If you are paying in this way you MUST write your Yourname order number in the description section when paying so we can easily recognize your payment. Failure to do this will result in a delayed or failed transaction.
2. When this is done, log in to your Yourname 'My Account' and complete the following:
Click 'Order list'
Click 'Pay'
Click 'Complete Payment' and fill in the related information for verification (This is an important step. If the information you have filled in does not match your bank details the payment can not be completed.)
Click 'Submit' to finish the procedure.
3. You will receive a payment confirmation email from us after your order's payment has gone through successfully. If you do not receive this email, please contact us here: http://www.dlmagicstore.com/help/
Please note that dlmagicstore will begin to handle your items after payment has been cleared.
All magic ebooks and videos are send via email .If the file already been upload ,we can send immediately . If not , we need 2 or 3 days to upload the file .