Learn one of the most elegant and refined techniques by the hottest hands on Instagram. Andrew Frost (or as you might know him, @sleightlyobsessed) has been raising eyebrows all over the world with his buttery smooth sleight of hand. Now he teaches one of his favorite techniques for the very first time.
The Window Change was first published by Jean Hugard in Card Manipulations (1933) and is a breathtaking color change or card appearance on the top of the deck. It is, above all, a soft move, and the card seems to just melt into view. The move is difficult, but taught expertly and achievable to anyone willing to put in a couple hours of practice.
Andy teaches the history of the move, and goes into the perfect amount of detail on how to learn it. He also explains three applications: a Card to Pocket effect, a direct steal from the middle of the deck, and a stunning appearance effect.
The download runs nearly 10 minutes in length, and requires nothing more than a pack of cards.
Running time: 9 minutes 47 seconds.
---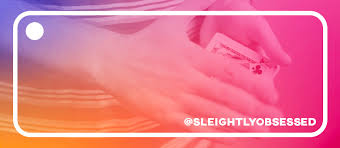 The following is the process you should take to complete your order through bank to bank transfer:
1. Please go to your bank (through online banking, ATM or going into a branch) and complete the transfer of money. Make sure that the amount you transfer is the exact total of your order. Payment details below:
- If your bank is located in Austria, Germany, Spain, France, United Kingdom, Italy, Netherlands, Belgium, Finland, Greece or Luxemburg you will pay to our WorldPay bank. You will see the bank details once you have placed the order.
PLEASE NOTE: If you are paying to our WorldPay bank you MUST include the Unique Payment Reference Number (you will receive this directly after paying the order) in the description section when completing payment to help us identify your order. Failure to do this will result in an unsuccessful transaction.
- If your bank is located in a country not listed above you will pay to our HSBC account. The details are below:
Bank Account:
Bank Code:
Beneficiary:
Bank Name:
Bank Address:
SWIFT Code:
PLEASE NOTE: If you are paying in this way you MUST write your Yourname order number in the description section when paying so we can easily recognize your payment. Failure to do this will result in a delayed or failed transaction.
2. When this is done, log in to your Yourname 'My Account' and complete the following:
Click 'Order list'
Click 'Pay'
Click 'Complete Payment' and fill in the related information for verification (This is an important step. If the information you have filled in does not match your bank details the payment can not be completed.)
Click 'Submit' to finish the procedure.
3. You will receive a payment confirmation email from us after your order's payment has gone through successfully. If you do not receive this email, please contact us here: http://www.dlmagicstore.com/help/
Please note that dlmagicstore will begin to handle your items after payment has been cleared.
All magic ebooks and videos are send via email .If the file already been upload ,we can send immediately . If not , we need 2 or 3 days to upload the file .