"He likes magic, he likes good magic, and he likes sharing good magic." - Jeremiah Zuo
"Your notes are inspirational." - Ross Johnson
What will he teach?
A very special lecture by Tom Dobrowolski teaching the magic of his friend and mentor James (Jim) Ryan, a true Chicago close up magic legend.
Cards Across- In Jim's effect, three cards travel from one packet being sat on by a spectator to another packet being sat on by a different spectator. He closes the effect by sending two cards visibly back from one packet to the original packet.
The Bill Tear- Borrow a spectator's bill (or grabs it off the table or bar top from a paid check) and rip it into pieces, declaring it a phony. After the shock has set in the magician reproduces the bill.
Ryan's Dunbury Delight- A spectator selects a card, which is then lost inside the center of the pack. The magician cuts the deck and announces that some helper cards will indicate various information about the card. The first card reveals that it is a high or low card: it is an ace so the magician deals it to the table and moves on, noting that an ace could be either high or low. The second card reveals the suit of the card: it is the spectator's card (unbeknownst to the magician). The magician deals it to the table on top of the ace. The third card is said to reveal how far down the selection is in the deck. That number of cards are dealt to the table on top of the ace and selection and the third card is revealed to be … the selection! When the spectators turn over the face-down cards on the table expecting to find the selection among them, they find only the four aces.
Al Leech's Red Hot Mama- A card from a blue deck is fairly chosen, remembered and replaced. The magician slowly spreads through the face-down deck and shows that the one card that has turned red is their selection.
The magician deals the red card face-down on the table. Another selection is made and returned to the deck. He attempts to locate the second chosen card like before, but fails. When he is told the card he says, "No wonder I couldn't find it, that's the red hot mama card!" Sure enough, when the magician flips over the red card, it is now the second selection.
Ring, Rope, and Wand Routine- a borrowed ring is tied to a piece of rope. The spectators hold each end of the rope. A wand is also held by each end by the spectators. In an instant the ring shoots from the rope to the wand.
Ryan's Twins- This is Jim's take on a Brother John Hammond routine. Two Kings and two Queens multiply, vanish, transpose, and ultimately become just the four deuces.
10 Card Trick- The magician attempts to perform a trick with ten cards, but he always has nine no matter how many he adds to his packet. Eventually the tenth car is found in the spectator's hand.
Cups and Balls- Jim's routine that he perfected over decades of performances. You will learn a new take on some tips, techniques, and strategies. This ending will kill you!
Bits and Pieces- A few quick fun bits that can be done anywhere.
Ghost Catcher- catch a ghost in a dinner napkin
Oops, Broke the Band- a quick broken and restored rubber band effect
Good Night George!- A "goofy little rubberband thing" that Jim had lots of fun with.
Cathy's Screw Finger Bit- A strange little phenomenon.
BONUS-"This Will Kill You!" is a 40 page PDF that contains most of the James Ryan effects listed above.
Who is he?
Magic Performer, Lecturer, Demonstrator, Lifelong Student of the Art, Chicago Guy, Tom Dobrowolski has been studying and performing magic for over 40 years and these days can be found most Saturdays demonstrating magic at Midwest Magic in Franklin Park, Illinois. A long-time Chicago area resident, Tom was exposed early on to great magic and was fortunate to have mentors like Tommy Edwards, Jim Ryan and Jay Marshall.
His many years of experience include performances as diverse as cruise ships and Hawaiian resorts, birthday parties and illusion shows walk around close up and TV appearances. Tom has been an active participant on the Chicago magic scene for many years. His friends include magicians from around the world and his unique brand of magic reflects their creativity as well as his own. This, combined with his extensive knowledge of magic, enables Tom to find innovative solutions when developing new and reworking classic magic effects.
His "In The Hands Wild Card" DVD and "OiATER" (oil and water) manuscript have become best sellers and recognized as standards in the world of magic. His more recent series of highly acclaimed lectures/lecture notes bring together his own magic along with some of his favorite magic from his friends like Jack Carpenter, Jeff Prace, Curtis Kam, John Carey, Ed Oschmann, Trent James, Jeremiah Zuo, Richard Hucko, Joe Cole, Benny Lau, David Kuraya and Patrick Flanagan. Tom's goal in every item he releases is to provide strong fun magic that you will learn and perform.
---
Where can you see the greatest creators and performers share their professional magic act in front of a live audience and then teach you to do it? Only Penguin LIVE!


The world's best magicians spend years developing the perfect act. Magic fans almost never get a chance to learn the real secrets behind what makes the top pros act so amazing. Until now. Penguin Live Acts gives you exclusive access to the biggest names in the industry, as they share how to perform their powerful A-material.

First you'll get to watch the show, performed for a real audience, from start to finish. Then you'll go behind the scenes to learn about the routines, and the real secrets about building an act that can take decades to learn.

Many of the ideas shared have been held back for years, and you can only learn it at Penguin LIVE!
---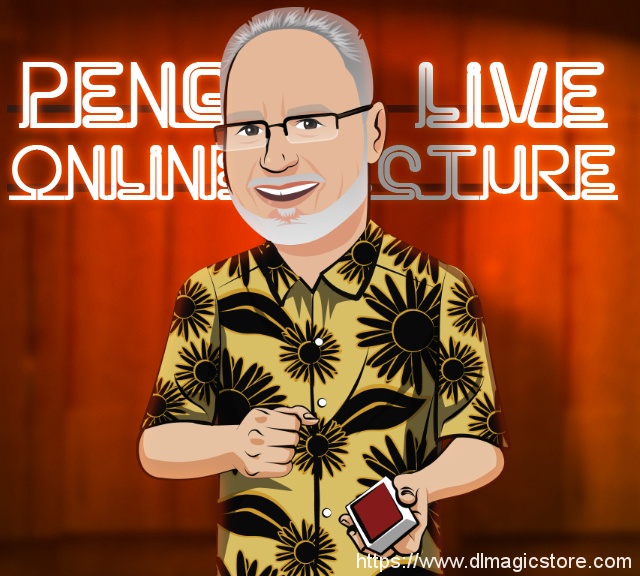 The following is the process you should take to complete your order through bank to bank transfer:
1. Please go to your bank (through online banking, ATM or going into a branch) and complete the transfer of money. Make sure that the amount you transfer is the exact total of your order. Payment details below:
- If your bank is located in Austria, Germany, Spain, France, United Kingdom, Italy, Netherlands, Belgium, Finland, Greece or Luxemburg you will pay to our WorldPay bank. You will see the bank details once you have placed the order.
PLEASE NOTE: If you are paying to our WorldPay bank you MUST include the Unique Payment Reference Number (you will receive this directly after paying the order) in the description section when completing payment to help us identify your order. Failure to do this will result in an unsuccessful transaction.
- If your bank is located in a country not listed above you will pay to our HSBC account. The details are below:
Bank Account:
Bank Code:
Beneficiary:
Bank Name:
Bank Address:
SWIFT Code:
PLEASE NOTE: If you are paying in this way you MUST write your Yourname order number in the description section when paying so we can easily recognize your payment. Failure to do this will result in a delayed or failed transaction.
2. When this is done, log in to your Yourname 'My Account' and complete the following:
Click 'Order list'
Click 'Pay'
Click 'Complete Payment' and fill in the related information for verification (This is an important step. If the information you have filled in does not match your bank details the payment can not be completed.)
Click 'Submit' to finish the procedure.
3. You will receive a payment confirmation email from us after your order's payment has gone through successfully. If you do not receive this email, please contact us here: http://www.dlmagicstore.com/help/
Please note that dlmagicstore will begin to handle your items after payment has been cleared.