Osterlind's 13 Steps to Mentalism by Richard Osterlind A lifetime of experience distilled into 12 hours of instruction. The ultimate mentalism masterclass from a living legend.
Richard Osterlind built his legendary 45-YEAR mind-reading career performing these exact tricks, thousands of times. And today, he's sharing every little detail.

You could LITERALLY start your own career with nothing but what's taught in this master class. And if you're already a pro, then this course will pour fuel on the fire. Richard doesn't hold back. He teaches the material that he performs for paying clients TODAY. Not his "old set".

And there's no shortage of praise from pros.

"I have been a mentalist/magician working for 20 years. Anyone who is serious about there craft will buy not only this but the entire series. Great product worth every penny!" -Anthony Spinelli

"Listening to Mr. Osterlind is like listening to an old college professor who is skilled at breaking everything down. He helps you to grasp a better understanding." -Mister Xman

"I already have most of Richard's DVDs, yet I learned new things. Thank you, Richard!" -Bill O'Connell

"Watching this helped me with some issues I was having in my own routine I put together" -Nat Lawson

"Very thorough,taught at a good pace. You will need time to understand the reasons behind his method ,which he has mastered over the years ,and get the technique down, to where it is flawless. But I really think it will be worth the time spent." -Jeff Chambers

"I've done it literally thousands of times. I'm going to teach you every little detail about how to do it correctly" -Richard Osterlind

"His biggest gift may be his ability to explain in practical, down-to-earth language how to become a legendary mentalist." -Maxwell Murphy

For over 40 years, Richard Osterlind has been pioneering new ways to read minds, hypnotize, bend metal and more. He's considered one of the living legends of mentalism.

Aimed at serious students of the art, Osterlind's 13 Steps is a MODERN look at the fundamentals of mentalism based on Richard's lifetime of experience. It has some obvious similarities to the classic text, Corinda's 13 Steps, but is an entirely independent course based on Richard's own experience.

PROFESSIONALS: If you perform mentalism professionally, this is a must-have. If you wanted to introduce mind-reading into your act, there's no better way. Osterlind is a pro's pro.

All 13 lessons

I. Approach to Mentalism
II. Billets
III. Swami Gimmick
IV. Playing Cards
V. Book Tests
VI. Blindfolds
VII. Metal Bending
VIII. Stage Routines
IX. Close Up & Impromptu Routines
X. Cold Reading
XI. Q&A Routines
XII. Hypnotism & Suggestion
XIII. Muscle Reading
---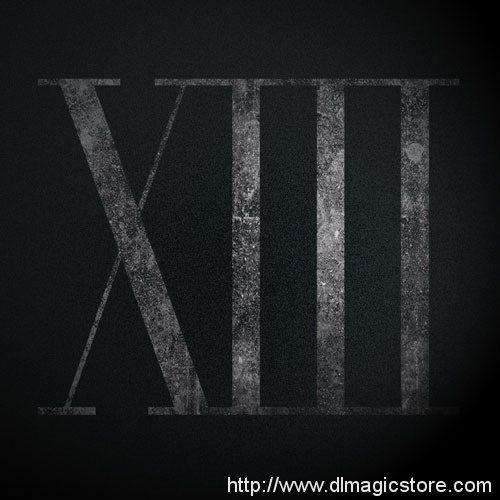 The following is the process you should take to complete your order through bank to bank transfer:
1. Please go to your bank (through online banking, ATM or going into a branch) and complete the transfer of money. Make sure that the amount you transfer is the exact total of your order. Payment details below:
- If your bank is located in Austria, Germany, Spain, France, United Kingdom, Italy, Netherlands, Belgium, Finland, Greece or Luxemburg you will pay to our WorldPay bank. You will see the bank details once you have placed the order.
PLEASE NOTE: If you are paying to our WorldPay bank you MUST include the Unique Payment Reference Number (you will receive this directly after paying the order) in the description section when completing payment to help us identify your order. Failure to do this will result in an unsuccessful transaction.
- If your bank is located in a country not listed above you will pay to our HSBC account. The details are below:
Bank Account:
Bank Code:
Beneficiary:
Bank Name:
Bank Address:
SWIFT Code:
PLEASE NOTE: If you are paying in this way you MUST write your Yourname order number in the description section when paying so we can easily recognize your payment. Failure to do this will result in a delayed or failed transaction.
2. When this is done, log in to your Yourname 'My Account' and complete the following:
Click 'Order list'
Click 'Pay'
Click 'Complete Payment' and fill in the related information for verification (This is an important step. If the information you have filled in does not match your bank details the payment can not be completed.)
Click 'Submit' to finish the procedure.
3. You will receive a payment confirmation email from us after your order's payment has gone through successfully. If you do not receive this email, please contact us here: http://www.dlmagicstore.com/help/
Please note that dlmagicstore will begin to handle your items after payment has been cleared.
All magic ebooks and videos are send via email .If the file already been upload ,we can send immediately . If not , we need 2 or 3 days to upload the file .