Propless Gaffless Mentalism Workshop 4 by Jerome Finley
The Propless Gaffless Mentalism Workshop has quickly become our most popular series of workshops. You get routines, tips, and approaches you can put to immediate use both in your performances and in your daily life.
Our fourth installment of the Propless Gaffless Mentalism Workshop was recorded live Monday March 9, 2015 at 7:00 PM Mountain Time.
Since we introduced the Propless Gaffless series there has been debate on the propless approach. What is interesting is most of the people debating do not even understand the definition of propless or gaffless that Dan and Jerome use. Once you understand that you see many possibilities. Even more important are the types of techniques that are excluded from the definition. The items excluded in these talks are the very methods that most who talk about propless use as their main focus. What are these techniques? Why do we avoid them? You will find out on the call.
What has happened in past workshops? Almost every workshop has had:
In depth information on topics you will not find elsewhere
Interactive discussion on how to apply what you will learn
Answers to your questions
Surprise guests
Group sharing – some gems have come from this
That is all well and good but what will be covered in this workshop? Great question!
One of Jerome's more popular routines is Thought Channel. During the Workshop you will learn his Self Working Thought Channel. You can use this as a routine by itself or as a foolproof way to master the methods taught in the full Thought Channel routine. You will not only learn the routine but Jerome will discuss how to increase your impact as you perform. You can apply these ideas to the other routines you already know and perform.
The other major routine Jerome will cover is his Suggestive Touches. Imagine doing PK Touch completely impromptu and truly at a distance. You only need one spectator and they feel you touch them with their mind. Sound far out? It is! It is completely practical and you never need to touch the spectator – yet they still feel the touch.
That will be a lot to soak in as each routine has many facets to it. The remainder of the workshop will be branching off of these main routines into the subtle aspects and how they apply to other items.
Look at what you get:
Increasing Impact in everything you do
Self Working Thought Channel
Approaching PS the smart way
Advanced Linguistic Patterns and approaches
PK Touch – without any actual touching
How to build Deep Rapport during a routine
Risk Free Practice techniques
Four Approaches to Avoid with Propless Mentalism
The Truth about DR
And much more
I deliberately used some abbreviations above since this is searchable by Google. If you've been in mentalism anytime at all you should know what they mean. If you do not know what they stand for you will by the end of the workshop!
We plan to have a two hour workshop. We always plan for two hours. We never seem to be able to stop at two hours.
You get instant access to the recording of the Workshop
---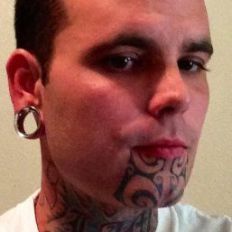 The following is the process you should take to complete your order through bank to bank transfer:
1. Please go to your bank (through online banking, ATM or going into a branch) and complete the transfer of money. Make sure that the amount you transfer is the exact total of your order. Payment details below:
- If your bank is located in Austria, Germany, Spain, France, United Kingdom, Italy, Netherlands, Belgium, Finland, Greece or Luxemburg you will pay to our WorldPay bank. You will see the bank details once you have placed the order.
PLEASE NOTE: If you are paying to our WorldPay bank you MUST include the Unique Payment Reference Number (you will receive this directly after paying the order) in the description section when completing payment to help us identify your order. Failure to do this will result in an unsuccessful transaction.
- If your bank is located in a country not listed above you will pay to our HSBC account. The details are below:
Bank Account:
Bank Code:
Beneficiary:
Bank Name:
Bank Address:
SWIFT Code:
PLEASE NOTE: If you are paying in this way you MUST write your Yourname order number in the description section when paying so we can easily recognize your payment. Failure to do this will result in a delayed or failed transaction.
2. When this is done, log in to your Yourname 'My Account' and complete the following:
Click 'Order list'
Click 'Pay'
Click 'Complete Payment' and fill in the related information for verification (This is an important step. If the information you have filled in does not match your bank details the payment can not be completed.)
Click 'Submit' to finish the procedure.
3. You will receive a payment confirmation email from us after your order's payment has gone through successfully. If you do not receive this email, please contact us here: http://www.dlmagicstore.com/help/
Please note that dlmagicstore will begin to handle your items after payment has been cleared.
All magic ebooks and videos are send via email .If the file already been upload ,we can send immediately . If not , we need 2 or 3 days to upload the file .