THE BRIDGE 2.0 by BILL MONTANA
PDF
I just read The Bridge 2.0 its amazing. In the right hands this possibly this could be the most powerful piece in your arsenal. Not recommended for beginners, this is advanced material for the real worker. The amount of research that went into this project is extensive and its beautifully laid out for you from Bill Montana -! Neal Scryer.
When it comes to dream crafting only one name comes to mind Bill Montana. Many of you have heard me say that performing Bill Montanas The Bridge, was and remains the most powerful thing I have ever performed in my life. That statement is still true. Granted, its not your standard magic effect, but nothing will stick longer in a spectators mind then the successful application of this effect.
Important Notes: This book is not for everyone it it intended only for the serious performer But when applied the results are incredible You MUST already own The Bridge to benefit from the additional information found in The Bridge Two For Information about The Bridge….
Bill Montanas The Bridge II is in part a collection of ideas. What sort of ideas? Ideas about how objects can be used to craft any style of dream. However you will need to own The Bridge to use the information contained in this work.
The Bridge 2- Dream Crafting goes way beyond what was shared in the original work The Bridge. In this work you will learn more of the foundations that will allow you as a performer to craft dreams of your own creation.
This updated volume contains hundreds of different ways to create and craft dreams of all kinds. Best of all, this is explained using stones and minerals used most frequently in the metaphysical new age movement. This was done so that you take everyday objects and transform them into something that will be used to craft a dream that appears in the persons dream, later that night while they are asleep.
While this work is explained using the terminology that often appears in metaphysics please note that was the easiest way for me to explain these very complex, yet extraordinary simple concepts to you as a user of this work.
Please note that this special work is not for everyone some of you who may love The Bridge may find this work very thought provoking and highly useful. If your looking to explore more ideas of what can really be done within the context of dream crafting then you will want to grab a copy of The Bridge 2.
---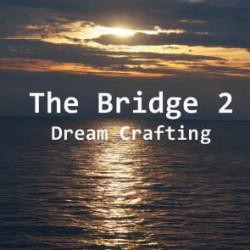 The following is the process you should take to complete your order through bank to bank transfer:
1. Please go to your bank (through online banking, ATM or going into a branch) and complete the transfer of money. Make sure that the amount you transfer is the exact total of your order. Payment details below:
- If your bank is located in Austria, Germany, Spain, France, United Kingdom, Italy, Netherlands, Belgium, Finland, Greece or Luxemburg you will pay to our WorldPay bank. You will see the bank details once you have placed the order.
PLEASE NOTE: If you are paying to our WorldPay bank you MUST include the Unique Payment Reference Number (you will receive this directly after paying the order) in the description section when completing payment to help us identify your order. Failure to do this will result in an unsuccessful transaction.
- If your bank is located in a country not listed above you will pay to our HSBC account. The details are below:
Bank Account:
Bank Code:
Beneficiary:
Bank Name:
Bank Address:
SWIFT Code:
PLEASE NOTE: If you are paying in this way you MUST write your Yourname order number in the description section when paying so we can easily recognize your payment. Failure to do this will result in a delayed or failed transaction.
2. When this is done, log in to your Yourname 'My Account' and complete the following:
Click 'Order list'
Click 'Pay'
Click 'Complete Payment' and fill in the related information for verification (This is an important step. If the information you have filled in does not match your bank details the payment can not be completed.)
Click 'Submit' to finish the procedure.
3. You will receive a payment confirmation email from us after your order's payment has gone through successfully. If you do not receive this email, please contact us here: http://www.dlmagicstore.com/help/
Please note that dlmagicstore will begin to handle your items after payment has been cleared.
All magic ebooks and videos are send via email .If the file already been upload ,we can send immediately . If not , we need 2 or 3 days to upload the file .