Peter Turner – The S.T.E.M.System
Peter Turner has been privileged to work on television, radio and live shows around the world as a consultant, expert and off screen advisor to some of the biggest names in our industry.





Peter finally reveals to you the secrets and techniques used behind the scenes to make those performers' performances look miraculous.





This DVD course is invaluable for live performance, or for performers looking to improve the level of their online content, promotional videos and social media campaigns by taking them to the next level. For the first time you will learn techniques to make your routines impossible to comprehend for your audiences without having to creatively edit or cut out chunks of the performance.





Also covered in over four hours of in-depth discussions are techniques on Hypnotic work, building premises and scripting your performance so everything seems very fair and without question. The course concludes in a discussion with Anthony Jacquin, the highly acclaimed hypnotist and performer.





This course, hosted by David Penn, not only covers pre-show, all of the effects and methods discussed can be used real time in live performances. This is an in depth study into a world that few performers get to know about, an area of mentalism that is rarely talked about.





The techniques on this project are invaluable for performers that market their brand with videos, advertise on social media, appear on radio and television or just want to know as much about this beautiful art form as is possible.





This DVD set is not for novices or amateurs because the material here is so powerful, you will leave your participants' minds BLOWN!
---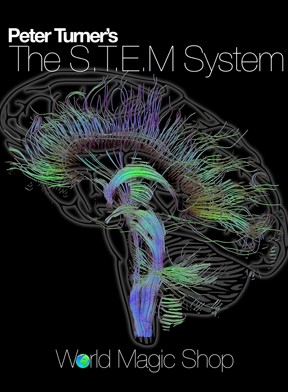 The following is the process you should take to complete your order through bank to bank transfer:
1. Please go to your bank (through online banking, ATM or going into a branch) and complete the transfer of money. Make sure that the amount you transfer is the exact total of your order. Payment details below:
- If your bank is located in Austria, Germany, Spain, France, United Kingdom, Italy, Netherlands, Belgium, Finland, Greece or Luxemburg you will pay to our WorldPay bank. You will see the bank details once you have placed the order.
PLEASE NOTE: If you are paying to our WorldPay bank you MUST include the Unique Payment Reference Number (you will receive this directly after paying the order) in the description section when completing payment to help us identify your order. Failure to do this will result in an unsuccessful transaction.
- If your bank is located in a country not listed above you will pay to our HSBC account. The details are below:
Bank Account:
Bank Code:
Beneficiary:
Bank Name:
Bank Address:
SWIFT Code:
PLEASE NOTE: If you are paying in this way you MUST write your Yourname order number in the description section when paying so we can easily recognize your payment. Failure to do this will result in a delayed or failed transaction.
2. When this is done, log in to your Yourname 'My Account' and complete the following:
Click 'Order list'
Click 'Pay'
Click 'Complete Payment' and fill in the related information for verification (This is an important step. If the information you have filled in does not match your bank details the payment can not be completed.)
Click 'Submit' to finish the procedure.
3. You will receive a payment confirmation email from us after your order's payment has gone through successfully. If you do not receive this email, please contact us here: http://www.dlmagicstore.com/help/
Please note that dlmagicstore will begin to handle your items after payment has been cleared.
All magic ebooks and videos are send via email .If the file already been upload ,we can send immediately . If not , we need 2 or 3 days to upload the file .