This is a 7hr intense workshop in which attendees will receive a specially produced, brand new set of notes (only available at the workshop), learn loads of devastating effects and techniques, while developing new ways of thinking about and performing magic (quotes below from some magicians who've attended). Below is a small sample things being taught:
The Neo-Movement system.

My signature Ace Cutting routine.

How to invisibly locate any four of a kind from a shuffled deck, without apparently touching the cards.

A impossible coins across which looks like real magic and is simple to do.

A coin vanish which looks like trick photography; occurring in slow motion above a spectator's hands.

An incredibly clean two-card transposition that you'll immediately start using.

A Copper/Silver Transposition that happens in a spectator's hands and uses no duplicate or gimmicked coins.

Plus much, much more; including many sleights, unpublished effects and new techniques for executing invisible sleight of hand.
"Ben is a great artist and has created a new scene. His philosophy and ability is supernatural. His teaching is clear and irresistible, any critical analysis will totally melt away as he leads you to the land of Oz!"
– Lennart Green
"It would be hard not to state that Ben is one of the best in the world. I have known him for some time and I always hoped he would translate why he is so good into words… and this is exactly what he has done! I am better because of him. Neo-Movement could be the start of a new magic revolution."
– Rune Klan
"Personally, I feel like my quote is redundant. If you know who Benjamin Earl is, you know what he's capable of. That in itself should be enough to convince you to spend time training with this mystical being. BUT, if you need more … In my opinion, his skill level, thinking, style and approach is close to unrivalled. A big part of this is his absolute naturalness controlling both props and people. With 'Neo-Movement' you are learning his system, allowing you to achieve the same perfection within your own magic."
– Colin McLeod
"It really should come as no surprise that the greatest sleight-of-hand artist of his generation has also discovered a revolutionary approach to learning and performing magic which changes everything. Yes, everything! One cannot overstate the impact Ben's system will have on the future of magic – the Neo-Movement ideology really is THE game-changer. Ignore it and you will never fulfil your true potential as a performer; embrace it and you will be transformed. You owe it to yourself and your audiences to attend the N-M Workshop. For future generations it may well be compulsory!"
– Mark Elsdon
"There's always been an indefinable 'something' that separates the great sleight of hand artists from the average ones. Ben Earl has not only defined that 'something' but he's developed a truly unique system that allows you to perform sleight of hand imperceptibly at the highest level. It's like receiving a download into your brain that leaves you a better magician."
– Danny Buckler
---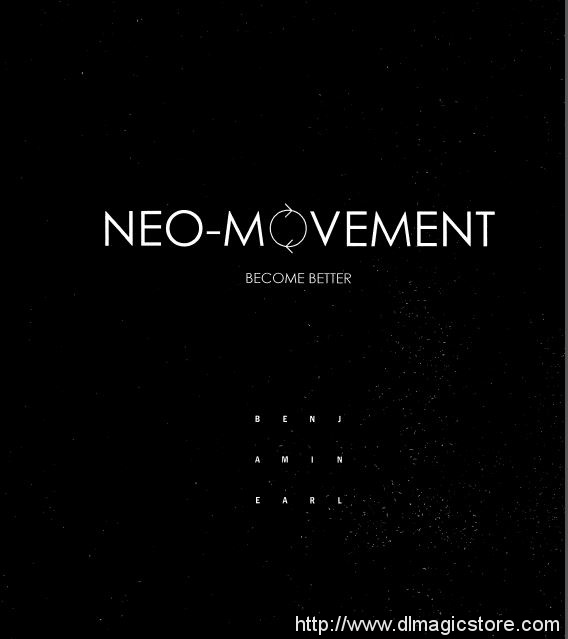 The following is the process you should take to complete your order through bank to bank transfer:
1. Please go to your bank (through online banking, ATM or going into a branch) and complete the transfer of money. Make sure that the amount you transfer is the exact total of your order. Payment details below:
- If your bank is located in Austria, Germany, Spain, France, United Kingdom, Italy, Netherlands, Belgium, Finland, Greece or Luxemburg you will pay to our WorldPay bank. You will see the bank details once you have placed the order.
PLEASE NOTE: If you are paying to our WorldPay bank you MUST include the Unique Payment Reference Number (you will receive this directly after paying the order) in the description section when completing payment to help us identify your order. Failure to do this will result in an unsuccessful transaction.
- If your bank is located in a country not listed above you will pay to our HSBC account. The details are below:
Bank Account:
Bank Code:
Beneficiary:
Bank Name:
Bank Address:
SWIFT Code:
PLEASE NOTE: If you are paying in this way you MUST write your Yourname order number in the description section when paying so we can easily recognize your payment. Failure to do this will result in a delayed or failed transaction.
2. When this is done, log in to your Yourname 'My Account' and complete the following:
Click 'Order list'
Click 'Pay'
Click 'Complete Payment' and fill in the related information for verification (This is an important step. If the information you have filled in does not match your bank details the payment can not be completed.)
Click 'Submit' to finish the procedure.
3. You will receive a payment confirmation email from us after your order's payment has gone through successfully. If you do not receive this email, please contact us here: http://www.dlmagicstore.com/help/
Please note that dlmagicstore will begin to handle your items after payment has been cleared.
All magic ebooks and videos are send via email .If the file already been upload ,we can send immediately . If not , we need 2 or 3 days to upload the file .