We're pleased to announce your November 2020 Masterclass: Live instructo'r…David Regal. What makes David an ideal instructor is his multifaceted showbiz background. David began in the New York improv comedy scene, and transitioned into a storied career writing for stage and screen. He has written for some of the top shows and films of the last twenty years. Simultaneously, David has released four enormous book collections of original magic, a series of DVDs, and a near-constant stream of hit tricks. He is, perhaps, the most prolific creator in magic today. This confluence of comedy, writing, and magic makes him an ideal candidate to share with us the real secrets of magic.
David will take us through three detailed lessons in magic, and he'll impart theory and wisdom, but ALWAYS through practical, fun, original effects. There will be MANY tricks for close-up and parlor taught in full, and ready to be inserted into your repertoire. We'll see you there…in November.
Week One (1st November 2020)
A Pretty Vanish (Unpublished)
Introduction/The Asset We Ignore
How to Fail a Test that Has No Wrong Answer
Interpreting Magic
What's Happening?
Not Quite Dead
Follow the Leader Assembly (Not currently published)
You & Me
Magic & Improvisation
Applying the Rules of Life
Premise
All's Fair
Origami Bill Switch 2020 (Unpublished handling)
The Puppy Trick
The Harshest (and best) Criticism I ever Received
---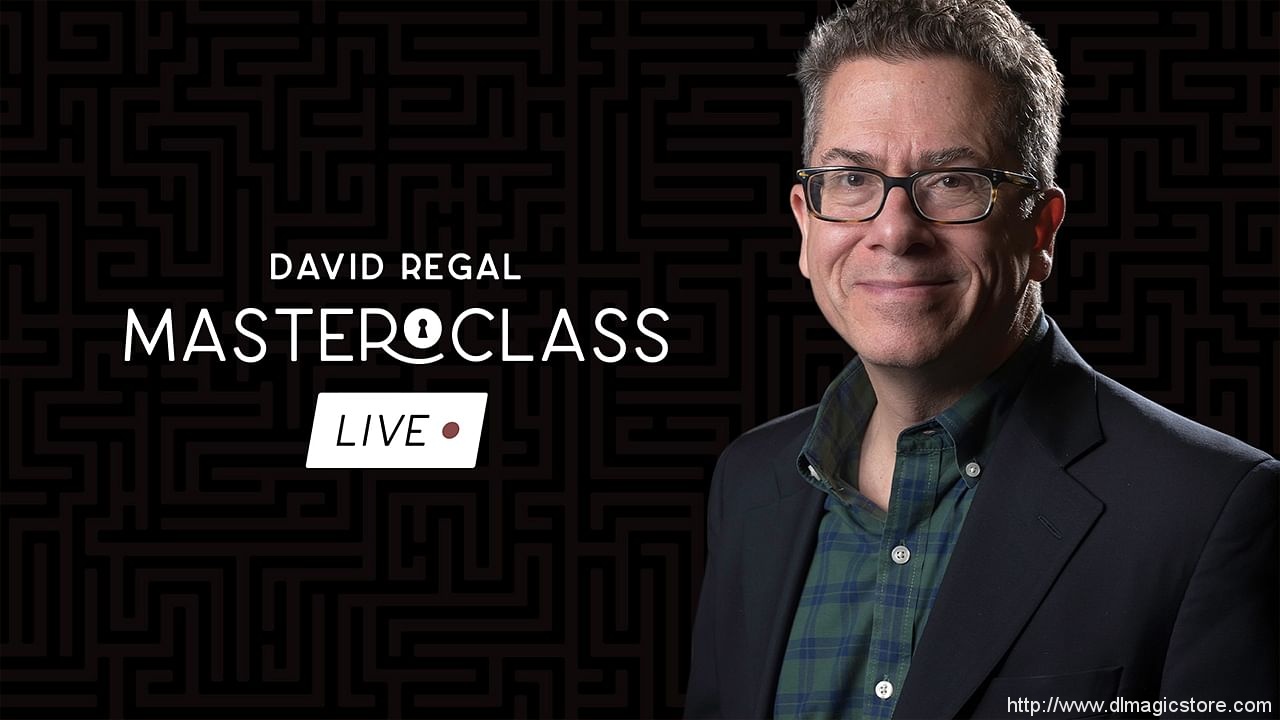 The following is the process you should take to complete your order through bank to bank transfer:
1. Please go to your bank (through online banking, ATM or going into a branch) and complete the transfer of money. Make sure that the amount you transfer is the exact total of your order. Payment details below:
- If your bank is located in Austria, Germany, Spain, France, United Kingdom, Italy, Netherlands, Belgium, Finland, Greece or Luxemburg you will pay to our WorldPay bank. You will see the bank details once you have placed the order.
PLEASE NOTE: If you are paying to our WorldPay bank you MUST include the Unique Payment Reference Number (you will receive this directly after paying the order) in the description section when completing payment to help us identify your order. Failure to do this will result in an unsuccessful transaction.
- If your bank is located in a country not listed above you will pay to our HSBC account. The details are below:
Bank Account:
Bank Code:
Beneficiary:
Bank Name:
Bank Address:
SWIFT Code:
PLEASE NOTE: If you are paying in this way you MUST write your Yourname order number in the description section when paying so we can easily recognize your payment. Failure to do this will result in a delayed or failed transaction.
2. When this is done, log in to your Yourname 'My Account' and complete the following:
Click 'Order list'
Click 'Pay'
Click 'Complete Payment' and fill in the related information for verification (This is an important step. If the information you have filled in does not match your bank details the payment can not be completed.)
Click 'Submit' to finish the procedure.
3. You will receive a payment confirmation email from us after your order's payment has gone through successfully. If you do not receive this email, please contact us here: http://www.dlmagicstore.com/help/
Please note that dlmagicstore will begin to handle your items after payment has been cleared.
All magic ebooks and videos are send via email .If the file already been upload ,we can send immediately . If not , we need 2 or 3 days to upload the file .