The NEW Perfect Mental Club Act is the most practical, UNWRITTEN Q&A act possibly ever devised.
Docc has been performing it for YEARS, but it's evolved into SOMETHING BRAND NEW!
The changes made to the original act that have come over 20 years and from many different professional mentalists, make this a totally NEW act, re-designed from the ground up for a contemporary audience.
Now you can perform a fast-paced mental show that grabs the audience and holds their attention. If you want to be working comedy clubs, night clubs, or the corporate circuit, this astounding act fills the bill. It is the act that keeps Docc Hilford working around the world.
If you want to have a FUNNY, AMAZING and COMPELLING unwritten Q&A act that can be carried in one hand, requires no pre-show work or impression devices of any kind, produces startling hits and completely sells the audience on your abilities as a mind reader…
…YOU WANT THIS ACT.
• I'm invariably mobbed by men and women seeking readings after he does this act.
• Both comedy and drama are built in to the act.
• You'll encounter no surprise questions.
• From beginning to end, you are in complete control.
• There are even pitches for your book and for readings worked into the script.
The NEW Perfect Mental Club Act revolutionizes the mental act, and makes it something people will really want to see. It's commercial in the true sense of the word – people will pay to see it and like what they see.
The Pro-package includes:
• MP4 Video instructions,
• MP3 audio details.
• PDF script of all the lines, reading and FULL ANSWERS TO QUESTIONS!
• A full recording of the performed script.
AS A BONUS you get…
A READY TO PRINT – Back-of-the-Room sales book entitled, Telling Fortunes by Cards, that you will have the rights to print under YOUR NAME!
This full sized book is 104 pages and will show YOU as the author.
This is NOT the same old stuff rehashed and reworked. It's the NEW Q&A for the 21st Century.
---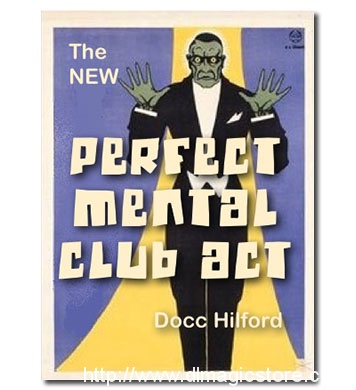 The following is the process you should take to complete your order through bank to bank transfer:
1. Please go to your bank (through online banking, ATM or going into a branch) and complete the transfer of money. Make sure that the amount you transfer is the exact total of your order. Payment details below:
- If your bank is located in Austria, Germany, Spain, France, United Kingdom, Italy, Netherlands, Belgium, Finland, Greece or Luxemburg you will pay to our WorldPay bank. You will see the bank details once you have placed the order.
PLEASE NOTE: If you are paying to our WorldPay bank you MUST include the Unique Payment Reference Number (you will receive this directly after paying the order) in the description section when completing payment to help us identify your order. Failure to do this will result in an unsuccessful transaction.
- If your bank is located in a country not listed above you will pay to our HSBC account. The details are below:
Bank Account:
Bank Code:
Beneficiary:
Bank Name:
Bank Address:
SWIFT Code:
PLEASE NOTE: If you are paying in this way you MUST write your Yourname order number in the description section when paying so we can easily recognize your payment. Failure to do this will result in a delayed or failed transaction.
2. When this is done, log in to your Yourname 'My Account' and complete the following:
Click 'Order list'
Click 'Pay'
Click 'Complete Payment' and fill in the related information for verification (This is an important step. If the information you have filled in does not match your bank details the payment can not be completed.)
Click 'Submit' to finish the procedure.
3. You will receive a payment confirmation email from us after your order's payment has gone through successfully. If you do not receive this email, please contact us here: http://www.dlmagicstore.com/help/
Please note that dlmagicstore will begin to handle your items after payment has been cleared.
All magic ebooks and videos are send via email .If the file already been upload ,we can send immediately . If not , we need 2 or 3 days to upload the file .