What will he teach?
Demented Dinner Table Distractions:
Runny Nose
Bang your Knee
Fortune Cookie
Knife Vanish
Tooth Chip on Glass
Finger thru Ear
Grape Mouth
Nose Blow
Zombie Roll
Knife Sharpening
Idiot Magnet
Sugar Packet Catch
Knife Gags
Butter Gags
The Long Arm of Vegas
Who is he?
The Amazing Johnathan is an eccentric comic magician whose bizarre humor and unscripted antics have earned him widespread recognition as one of the most original and unique performers today.
The Amazing Johnathan has performed for audiences all over the world, including countless dignitaries and high-profile officials like President Ronald Reagan and the president of France. His fan base stretches across the globe from the U.S. to the U.K., Europe, South America and Australia, where he is a household name.
During the last 25-plus years of his career, Amazing Johnathan has appeared on numerous television shows including Comedy Central's Lounge Lizards and Premium Blend shows, F/X's The X Show, Fox's Comic Strip Live, The Arsenio Hall Show, HBO's Young Comedians Special, Late Night with David Letterman, Entertainment Tonight and The Wayne Brady Show, as well as television specials such as NBC's World's Greatest Magic II and The World's Wildest Magicians, ABC's Caesars Palace 30th Anniversary Special, Fox's Champions of Magic, Comedy Central Presents, American Airlines' CBS Eye on America, the Travel Channel's Amazing Vacation Homes, and The Greatest Magic Tricks In the Universe…Ever on England's Ch. 5 UK.
---
Where can you see the greatest creators and performers share their professional magic act in front of a live audience and then teach you to do it? Only Penguin LIVE: ACTS!


The world's best magicians spend years developing the perfect act. Magic fans almost never get a chance to learn the real secrets behind what makes the top pros act so amazing. Until now. Penguin Live Acts gives you exclusive access to the biggest names in the industry, as they share how to perform their powerful A-material.

First you'll get to watch the show, performed for a real audience, from start to finish. Then you'll go behind the scenes to learn about the routines, and the real secrets about building an act that can take decades to learn.

Many of the ideas shared have been held back for years, and you can only learn it at Penguin LIVE: ACTS!
---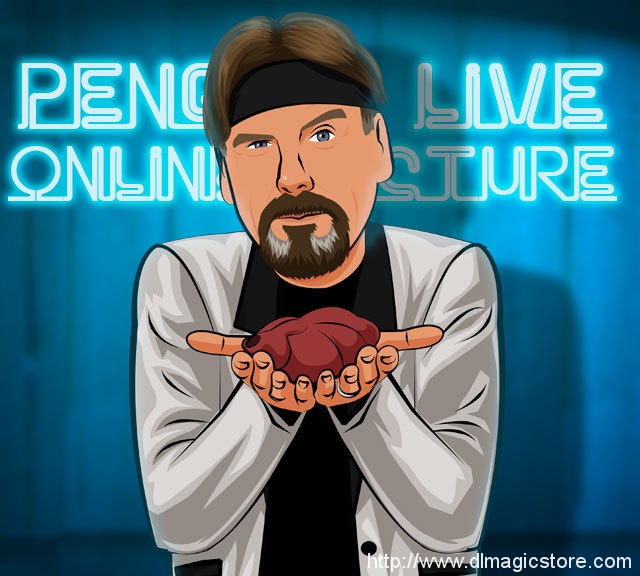 The following is the process you should take to complete your order through bank to bank transfer:
1. Please go to your bank (through online banking, ATM or going into a branch) and complete the transfer of money. Make sure that the amount you transfer is the exact total of your order. Payment details below:
- If your bank is located in Austria, Germany, Spain, France, United Kingdom, Italy, Netherlands, Belgium, Finland, Greece or Luxemburg you will pay to our WorldPay bank. You will see the bank details once you have placed the order.
PLEASE NOTE: If you are paying to our WorldPay bank you MUST include the Unique Payment Reference Number (you will receive this directly after paying the order) in the description section when completing payment to help us identify your order. Failure to do this will result in an unsuccessful transaction.
- If your bank is located in a country not listed above you will pay to our HSBC account. The details are below:
Bank Account:
Bank Code:
Beneficiary:
Bank Name:
Bank Address:
SWIFT Code:
PLEASE NOTE: If you are paying in this way you MUST write your Yourname order number in the description section when paying so we can easily recognize your payment. Failure to do this will result in a delayed or failed transaction.
2. When this is done, log in to your Yourname 'My Account' and complete the following:
Click 'Order list'
Click 'Pay'
Click 'Complete Payment' and fill in the related information for verification (This is an important step. If the information you have filled in does not match your bank details the payment can not be completed.)
Click 'Submit' to finish the procedure.
3. You will receive a payment confirmation email from us after your order's payment has gone through successfully. If you do not receive this email, please contact us here: http://www.dlmagicstore.com/help/
Please note that dlmagicstore will begin to handle your items after payment has been cleared.
All magic ebooks and videos are send via email .If the file already been upload ,we can send immediately . If not , we need 2 or 3 days to upload the file .